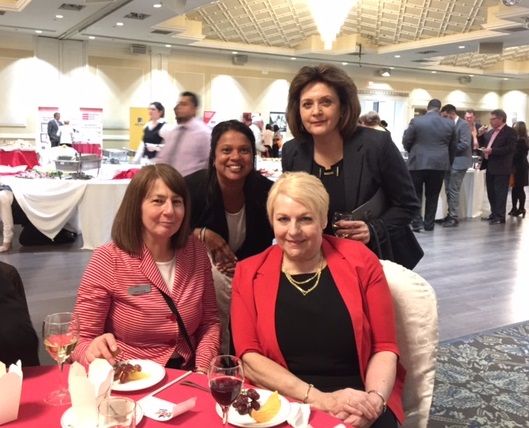 IBTR's Friendship Night
On Thursday May 11, 2017, CAA Insurance participated in the Insurance Brokers of Toronto Region's (IBTR) Annual Friendship Night at Le Parc, Thornhill. In celebration of Canada's 150th birthday, the insurance industry joined together for an evening of networking, great food, and revelry.
The annual event was an opportunity to connect with brokers, vendors, and other insurance industry professionals. Associates of CAA Insurance connected with familiar faces and made new acquaintances.
IBTR is a non-profit association guided by a mission to help promote the independent insurance broker, provide avenues for continuing education, support local charities and community outreach programs, and be a voice for all insurance brokers in the community. Friendship Night is one of IBTR's annual social events to bring together the local insurance community. – IBTR.org