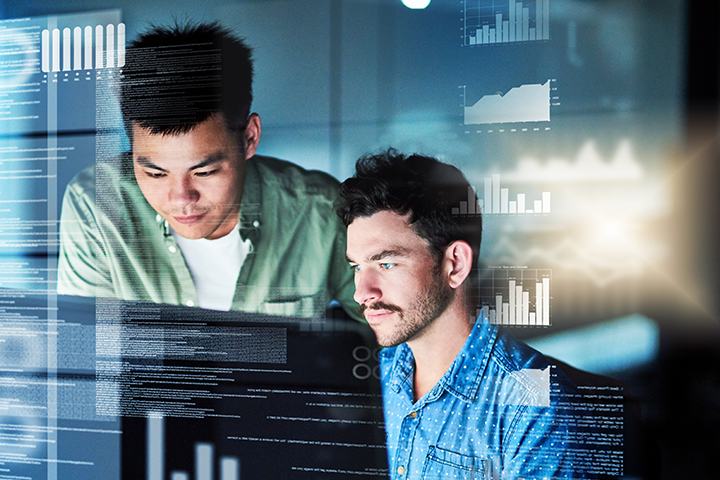 What treasures are hidden in your data?
So, you have a Broker Management System – good. You have the names, addresses, expiry dates, birthdates and maybe even email addresses of all of your customers – great. You also know what products they already have and perhaps those they still could benefit from – fantastic. This is a lot of data, so what are you doing with it?
In our industry, data has always been important for pricing and segmentation, but why not use if for marketing? Perhaps in the past you have deployed a direct mailer, because you had names and mailing addresses. But using data to target messaging more strategically, and personally, can increase engagement and conversion ten-fold.
We all know that some people typically don't want to receive email or 'junk' mail from businesses. However, this has changed; these days, people are more open to receiving advice and information that is relatable in today's environment, which creates a big opportunity for Brokers.
What data is needed for an email campaign?
Often marketers are hesitant to launch an email campaign because they don't feel they have enough data to execute it successfully. The truth is that not all data is accurate or useable, but you likely have more legitimate information than you realize. All you need to do is follow a few preparatory steps, and you'll be ready to launch an effective email marketing campaign.
Cleansing.
This is a boring, but extremely important step. Pull your customer lists and look for things like:
Valid email addresses. False addresses can be easily spotted, and chances are if a customer provided a bogus email, they probably don't want to be contacted. Also, if you have too many invalid addresses, it will impact the deliverability of your email campaign.
Missing email addresses. These people can be set aside to be used in a future direct mail campaign, or add a flag to the record to ensure their email address is captured during the next customer transaction.
Spelling and formatting of their name (avoid using all capitals, as this will impact personalization… more on that later).
Identify emails that have been returned or 'bounced'. Take the steps to address and correct.
Good news… while you're cleansing your data, you're actually learning more about your customers!
Assessing.
Now that your data is ready to use, time to put your marketing hat on. Don't get buried in looking only at what data is available; instead consider your strategy. Start to layer the data – line of business, risk type, loyalty, renewal date, etc. Once you've identified these attributes, you'll be able to see where there is opportunity and who to target with your campaign.
Executing.
You have your data, and know who you want to target… it's time to put it all together.
When creating your email, use personalization whenever possible. This adds integrity, without seeming opportunistic. The added bonus is it eliminates the perception of your email being SPAM. Plus, because of the cleansing process you completed, the personalization format will appear appropriately.
Another important step is to ensure everyone you're reaching out to have provided expressed consent to receive marketing emails. The Canadian Anti-Spam Legislation (CASL) differentiates transactional emails (the kind you normally send to customers about their policy, etc.) from marketing emails (used for the purpose of solicitation, etc.). Visit their website to learn how to ensure your email practices are compliant.
When you're ready to hit 'send', test the waters. Break up your list into different segments such as region, product, loyalty. Then analyze the results. Which segments lead to better open and click through rates? You may also consider sending it at different times during the day, to learn what time is most optimal.
Analyzing.
Now the hard work is done. But know that you're not going to hear back from everyone; not all will engage. According to 2020 Global Email Benchmark data, emails received from Financial Services are opened 20% of the time but only clicked through 2.5%*. Those that do are the cream of the crop. These are the people who are ready to buy, and they should be engaged immediately before they change their minds.
Bottom line, it's important to mine your data, as little or as much of it you may have. By taking the steps to cleanse and assess, you will execute an email campaign successfully, and reap the benefits of the leads that materialize.
* Source: 2020 Global Email Benchmark Report.