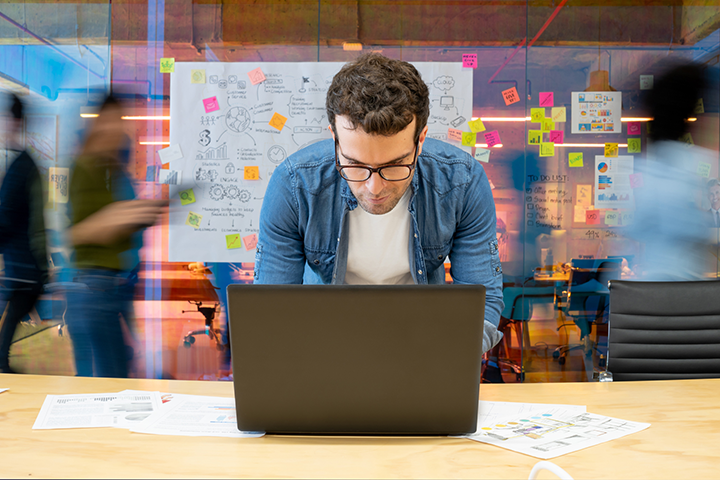 The how, why, and where of owned, earned and paid media
'Owned lets you express your business point of view, Earned lets others validate it, and Paid lets you share it to the world. The three work together to create a healthy balance for your marketing efforts" - Mike Leon, President and Founding Partner of Brand Heroes.
Part one – they are different
This is a two-part series on the different kinds of media and content tactics to consider for your marketing strategy. Here, in part one, we'll review the basics of each of the three types, along with the associated pros and cons. In part two, we'll take a deeper dive on Paid media and provide a case study of a marketing campaign that includes all three strategies.
How are they different?
Owned includes anything you create and have full control over, such as your website, social media posts, blog, newsletters, podcasts etc.
The great thing about owned media is you have complete control of your content and messaging. Also costs can be lower if you are creating your own content.
One of the biggest challenges is maintaining your content and keeping it current. We've all seen websites with the blog page that hasn't had a new entry in years. Another challenge is knowing how to optimize its value in your marketing efforts. How you are going to get the most return from owned media should be a priority in your content strategy.
Earned is when your content or brand is shared or reposted by someone else. This can also include word-of-mouth, reviews, mentions and publicity from media outlets.
The greatest positive is the credibility you gain from having a third party support you, along with the accolades that result for you and your brand. Your biggest challenge will always be getting others to find your content, and then getting them to share it.
Paid advertising is when you purchase advertising or content distribution.
Positives include being able to choose your target audience and platforms to achieve the best results. Cost is the biggest challenge with paid media as you need to be very careful to not overspend. It can also be hard to get seen in an increasingly competitive online environment.
So which is best?
Each type serves a marketing purpose, and you should be thinking how to combine them for best outcomes.
According to Mike Leon, you should think about the three working together like a good dinner. You have your protein, your veggies, and your carbs. You could eat just one, but it wouldn't be as nutritiously balanced as a proper meal.
Staying on the food theme, think about a time when you wanted to try a new restaurant. You likely checked Google Maps for the location, Yelp or Facebook for reviews and menus, Instagram for pictures of the food, and so on. This example shows a good balance of owned, earned and paid media working together to provide a clear picture of a business.
Tips and suggestions
Owned
Your website is your most valuable piece of owned media. Keep it current and use it to communicate with your current customers and other consumers. Also ensure it's optimized so you are visible to search engines.
The other channels you have control over, such as your company's social media pages, blog, podcast and newsletters, should also be maintained and nurtured, so that you are always current, and your content is fresh and relevant.
Create a content calendar as part of your marketing plan to keep agency spend low. Develop as much of your owned content as you can. As well, remember to follow the C.O.R.E. principle for content: create once, repurpose everywhere.
Earned
The most important tip to achieve earned media is to produce strong, interesting content that will inspire others to share and repost. You may also try creating networking reciprocity agreements (guest blogging, exchanging articles for newsletters etc.) to extend your content's reach in the market.
As well, make your content available across different platforms and acknowledge/encourage shares, likes and comments.
Paid
Paid ads work really well to drive traffic to your website or campaign landing page. However, they are expensive, and it is easy to become dependent on paid channels when you start to see success.
They provide fast results, are easier to track, and it's simple to target the consumers you want to reach. But paid ads should be part of a larger marketing strategy that includes both owned and earned media to keep your ROI in line.
One of the biggest positives that has grown with paid media is the level of support available to businesses. Most of the larger platforms, such as Google, offer helpful services and online guides to make it easier for you to advertise with them.
In part two of the series, we'll take a closer look at the top channels for paid media. We will also outline a case study that shows how you can get owned, earned and paid media to work together in a campaign.
Shameless plug: The articles in this series were created with the help and guidance of Mike Leon, President and founding partner of Brand Heroes, a leading boutique brand storytelling agency. Mike's twenty years experience in Canadian and international markets has netted him a robust roster of clients, awards, and recognition. Mike and his team have helped many Brokers define their brand, build their online presence, and grow their business.



There's a growing library of marketing articles just for Brokers, from CAA Insurance.
Follow us on Twitter and LinkedIn so you don't miss any great upcoming topics.