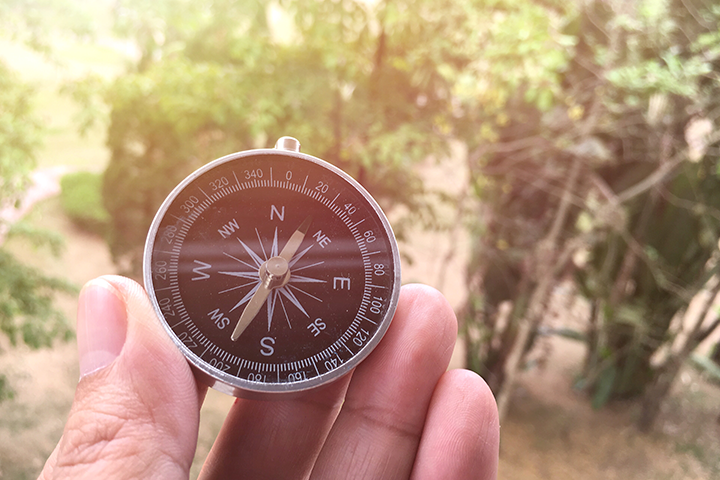 Perspectives and Insights with Matthew Turack - Part 2

I recently had the pleasure to video chat with Matthew Turack, Group President – Insurance, to discuss the insurance landscape for 2022, and the learnings from this past year's challenges and uncertainty. In part one, he reflected on 2021. In this edition, he shares further insights from 2021, and a glimpse into the year ahead.
Q: Was CAA Insurance well positioned with products and pricing for 2021 and into 2022?
MT: We led the market in pricing and our products offer choice for a consumer's lifestyle while we continue to provide industry leading products in the segments we focus on.
We've received great feedback and appreciation on our consistent, competitive rates in the market, and have seen a greater understanding of where our specialty areas fall within our desired risk appetite. We also see continued success with our CAA MyPaceTM option. Consumers want the option of choice when it comes to insurance and want more products that fit their everyday lifestyle. Innovation and new products to meet the consumer demand is always top of mind.
We continue to provide and expand unique benefits and Member value that includes:
Home Equipment Breakdown that covers all of your important home systems against loss by mechanical, electrical and pressure system breakdowns.
Emergency Travel Medical Insurance with Property Homeowner policies that provides coverage for a medical emergency while travelling.
Legal Expense Insurance is included with all our primary property lines and provides access to a legal hotline and once a claim has been accepted, the costs of pursuing legal action.
For those who choose to be insured with CAA, we've worked diligently to create products that suit their lifestyle.
Q: Looking at loss trends in 2021, what are the main risks to watch for?
MT: Vehicle repair costs continue to increase as vehicles become more sophisticated. At the same time, with more people continuing to work from home, the frequency of auto loss is down. As supply chain and driving habits begin to return to somewhat normal patterns, shortages and delay costs will begin to go up.
For property insurance, the severity of storm activity continues to remain top of mind, and we continue to track our claims activity to watch for, monitor and manage.
Q: How does CAA Insurance continue to differentiate itself in the market?
MT: Through innovation, product offerings and service. It's about providing consumers with the right product, in a time of need, for the right price. Educating consumers while providing the information they need to make an informed decision. We entered the Direct channel in 1974 and expanded into the Broker channel in 2015 by offering the same product and price while providing consumers the opportunity to purchase insurance in their preferred channel.
The success of CAA Insurance is the ability to grow and excel in today's competitive environment.
Q: What are you most proud of in 2021?
MT: I am extremely proud of the team that has continued to show tremendous resilience. They are engaged and have earned the trust of our customers. This has been done over the past 2 years through many starts and stops that continue today.
I am extremely proud of how we gave back in so many ways to our policyholders. Approximately $200M in relief was provided during 2020 and 2021 and continues into 2022 by keeping our rates low.
As driving habits continue to be affected by the pandemic, we continue to look at every possible way to help our customers save money on insurance.
CAA MyPace, Canada's only pay-as-you-drive insurance payment program is one of those ways. Compared to a traditional policy CAA MyPace saves low-mileage drivers up to 50 per cent, and there are no fees or penalties for switching back to traditional insurance.
We stepped up to support our partners, our Brokers, by topping up commission as we continued to provide rate relief to our policyholders. It was important our Brokers did not lose financially, and we were able to assist them with keeping them whole. We recognized we were asking them to do more work and we wanted to ensure our Brokers were compensated for this work.
We rolled out new Health and Wellness initiatives to support our Brokers in the success of their health and wellness journey. Working in collaboration with our Certified Fitness and Registered Health Coach we created a guide full of tips on health and wellness, which our Brokers used to help reinvest in themselves, along with monthly tools and information to ensure our Brokers had what was needed to be the best version of themselves.
Q: Next steps for CAA Insurance – what is on the horizon that excites you?
MT: Recently we launched the expansion of Canada's first and only pay-as-you-go auto insurance payment program, CAA MyPace, in Ontario. We now provide greater savings to more motorists with expanding to 12,000 kilometres annually, from the 9,000 previously.
Expanding our lifestyle products and programs gives CAA Insurance the ability to be responsive to the needs of our customers and to ensure that we are there for them in every stage of life.
We also will:
Deepen our relationships with our Brokers by supporting their current business needs.
Improve our system by upgrading Guidewire in 2022 to provide enhanced functionality.
Expand our current Customer Portal functionality introducing claims reporting.
Offer new products which includes optional auto in both Saskatchewan and Manitoba.
Expand our product offerings in Saskatchewan through our Broker network to include CAA Property Insurance.
Implement environmentally friendly discounts on home insurance for those turning to energy-efficient home upgrades.