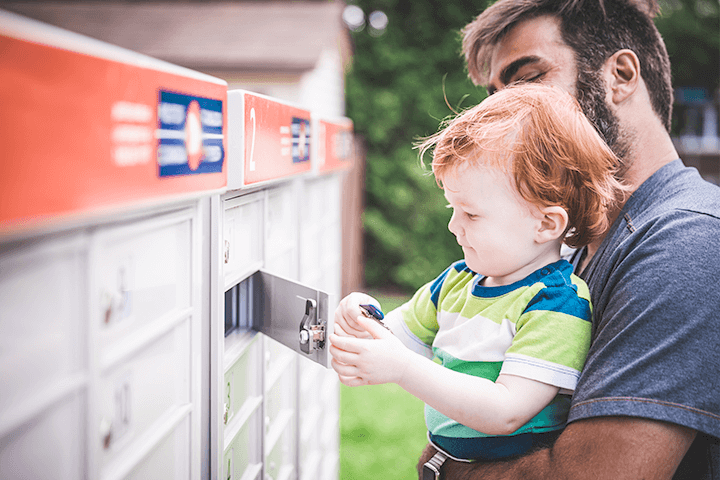 Personalization Plus Print Proves Powerful
Personalization Matters
Research consistently shows that personalization influences response, and often plays a key role on how consumers interact with transactional and marketing communications. Over 30% of respondents to a recent survey conducted by InfoTrends, a leading market research firm, indicated that transactional communications sent via direct mail could be improved by making them more relevant, and personalization is a critical component of relevance.
InfoTrends' research has also suggested that the reader will invest more time reviewing personalized content than generic content. Surprisingly, this holds truer for younger consumers in the burgeoning 18-34 age group. In fact, this younger audience reported that personalized content was the key that inspired them to engage with direct mail as well as marketing e-mails. Personalization clearly catches consumers' eyes and improves the customer experience. Savvy marketers will leverage the benefits of personalization to their advantage, especially when attempting to reach younger consumers. By integrating personalized print with digital touch points, you can provide the ideal mix for successful campaigns.
Print Increases Customer Engagement… But It's Not The Only Element
More and more businesses are relying on tried-and-true printed communications to drive customer engagement. According to a study conducted by the US Postal Service and the Center for Neutral Decision-making at Temple University, print outperforms digital ads in several key brain activity categories, including review time, emotional reaction, memory retention, and perceived value. The research concludes that physically printed ads are easier for our brains to process. Study participants spent more time with physical advertisements, showed more desire for a product shown in print, and were more stimulated by physical ads than by their digital counterparts.
The younger "digital natives" still respond to print because our brains are simply wired to react differently to printed material than they do to digital media. In a study that gauged responses to physical and digital advertising pieces, the USPS/Temple researchers used brain imaging, biometrics (e.g., heart rate and respiration), eye tracking, and questionnaires to draw the following conclusions:
Study participants processed digital ad content more quickly, but they spent more time with printed ads
Printed ads triggered activity in a part of the brain that corresponds with value and desirability
Study participants had a stronger emotional response to printed ads and remembered them better
According to the same study, direct mail requires 21% less cognitive effort to process than digital media, suggesting that it is easier to understand and more memorable. In addition, brand recall was 70% higher among participants who were exposed to a direct mail piece versus a digital ad. Additional research confirms that consumer engagement can be fueled by several factors—including personalization, interactivity, dimension, and visual and tactile appeal.
Print still plays a key role in driving customer engagement, but it is only one component of a truly immersive experience that must include a seamless combination of traditional, digital, social, and mobile interactions. The most successful marketers review their touch point capabilities with an eye toward adding more capabilities directly or via partnerships. When marketing a new or existing product, consider all the elements that can drive engagement for your campaign as well as the product itself.
About the author
Dan Schottlander is President and CEO of directworx and gratiflow. With over 25 years as an entrepreneur in the direct mail marketing industry he's been at the forefront of combining "tactile with technology" to drive consumer behavior while providing insight to the marketer.