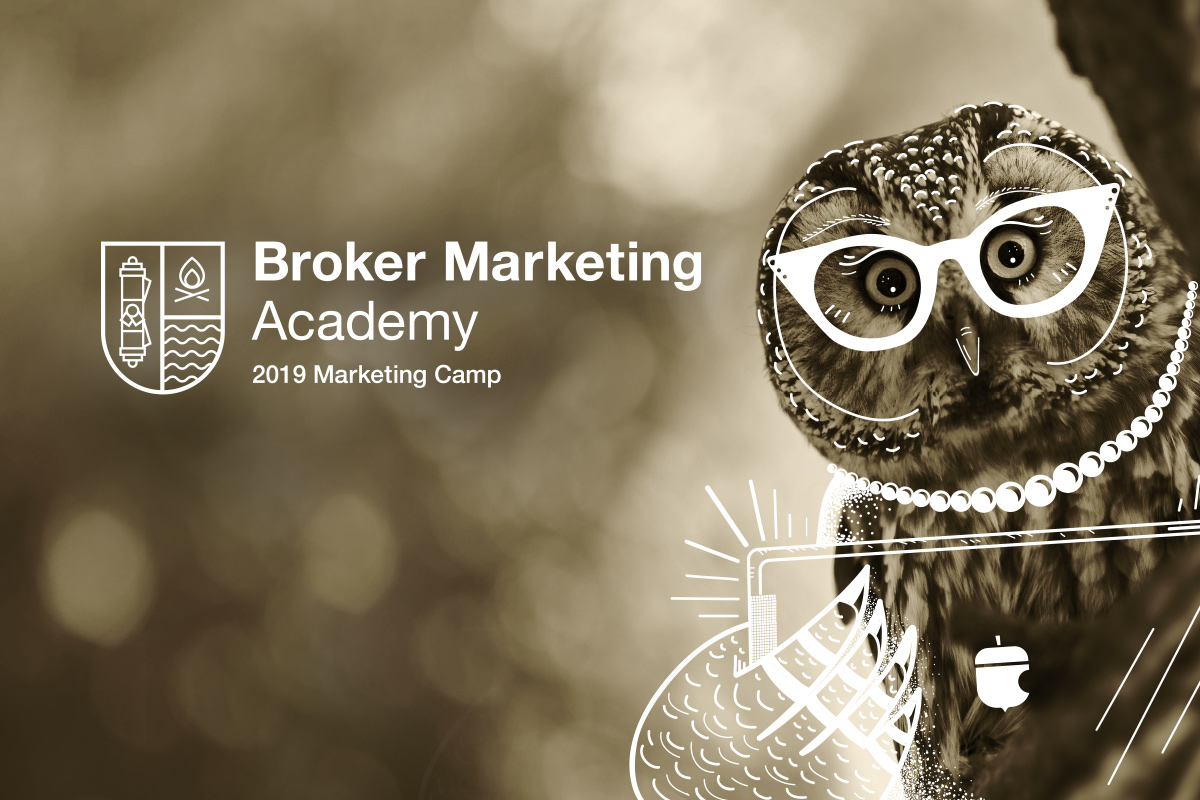 Meet Your Camp Counsellors – 2019 Marketing Camp
Your time's at a premium. But the marketing experts at the 2019 Marketing Camp are going to make this the most valuable four days of the year for marketing your brokerage.
It's a Who's Who of Leading Marketing Experts
They're experts in their marketing specialties.
They're in-demand as marketing speakers and teachers.
And they're all yours for four days of learning and collaborating.
Grab Your Binoculars: Let's Take a Closer Look at the 2019 Marketing Camp Counsellors
Mike Leon, President and Founding Partner, Brand Heroes Inc.
Mike is an award-winning digital marketing and branding professional. But if you're from Southern Ontario, you may know him better as the marketing expert for Global Radio Toronto AM 640. He's also a part-time MBA Brand Management Instructor in the Lazarus School of Business and Economics at Wilfrid Laurier University. Read the full bio.
Brent Closs, AVP Marketing, CAA Club Group
Brent made his start in marketing as a graphic designer. En route to being camp counsellor at the 2019 Marketing Camp, Brent has rebranded companies, launched dozens of products and services and shared his knowledge with high-performing teams along the way. Read the full bio.
Dan Schottlander, President and CEO, directworx and gratiflow
Dan's at the forefront of combining the tactile with technology to drive consumer behavior. Since being the first in the industry in Western Canada to install a computer for data management back in 1980, Dan's been pursuing automation to enhance marketing. Dan's got a simple 3-step strategy to share with your business. Read the full bio.
Michael Turcsanyi, CEO/Jennifer Pugsley, Director Client Services, Goose Digital
Michael is a thought leader and top conference speaker on subjects like digital transformation, end-to-end customer journeys and aligning your sales and marketing. He's a celebrated tech entrepreneur who's founded, grown and sold ecommerce businesses.

Jennifer leads Goose Digital's insurance practice. Over 12 years of experience in the industry as a direct writer, carrier and broker, combined with digital marketing technologies and tactics make Jennifer a "must-know" for marketing brokerages. Read the full bio.
James Wilson, Founder, Overdrive
James is a frequent guest speaker for association, universities and colleges, and is on the Program Advisory Committees for the School of Media and Design at Conestoga College and, most recently, the advanced graphic design diploma program at Mohawk College. James has his knapsack packed with ideas and enthusiasm for leading conversations at 2019 Marketing Camp. Read the full bio.
5 Great Speakers, 4 Awesome Days of Learning to Bring Your Marketing Plan to Life
Just like kids at camp, you won't want to say goodbye when it ends -- and you don't have to! Our curriculum is designed to create plenty of interaction with experts and colleagues. You'll build relationships that you can call on for support and guidance long after you're home.
We'll be in a beautiful setting at Deerhurst Resort. And we'll use that setting to escape traditional classroom learning whenever we can, while packing every day with great insights and knowledge you can apply directly to your own marketing plan.
Send Your Marketing Skills to Camp – Applications Now Open
You – or a colleague at your brokerage who is responsible for your marketing -- can apply until June 28. We'll review every application with care, to create our team of 15 campers.
Give your marketing the boost it needs with insights, learnings and support from leading marketers at the 2019 Marketing Camp.
Learn more about our 2019 Marketing Camp at caabrokermarketingacademy.ca