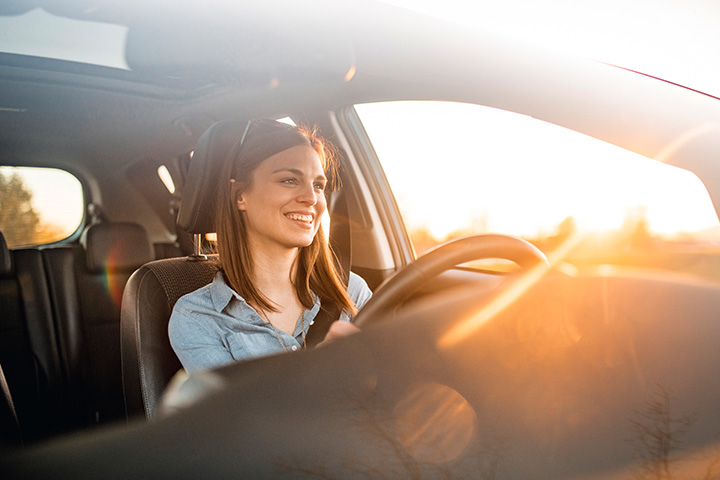 Making the Ontario Towing Industry Safer
You're sitting in your car at the side of the road. Moments ago, you were driving along, humming to a great tune on the radio, enjoying the sun shining through your windshield… and then a light started flashing on your dashboard accompanied by a beeping sound. You'd never seen this light, so you pulled over… and now wonder what to do.
A few minutes later, a tow truck pulls up in front of your car. "What seems to be the problem?" the tow operator asks through your window.
"This light started flashing on my dashboard, and I can't make that beeping stop," you reply. "I don't know what to do. I'm going to be late for work!"
The tow truck driver gives you a reassuring smile. "You're lucky I was in the neighbourhood! I know an amazing auto service shop that can fix your issue right away. And if you mention my name, they'll give you 10% off your bill!" You're instantly relieved and accept the tow truck driver's offer.
Fast forward three weeks… you haven't seen your car since that fateful day. The last you heard was that it was being stored in a facility, and you are on the hook for the storage costs. The service shop isn't returning your calls. And you've already paid over $1,000 for a rental vehicle.
---
We all know someone who has experienced a situation like this. Maybe a friend, one of your customers, or perhaps even yourself.
Unfortunately, due to a historical lack of legislation and regulation, anyone could become a tow truck operator in Ontario. Too many of these drivers are involved in unsavory operations which, in the end, can cost the customer significant stress and money. While the challenges have plagued Ontario for years, change is on the horizon.
Regulation of the Towing Industry
According to moresafetows.ca, 76% of Ontario drivers said they have been charged unreasonably high fees for a tow, and only 20% feel protected under the current system. While most Ontarians believe that tow trucks are licensed (50%), less than 10% of municipalities have towing regulations in place. While this resulted in inconsistent towing rates and standards, the provincial government has begun to take measures to replace the current municipal structure with the Towing and Storage Safety and Enforcement Act (TSSEA).
First announced in March 2021, the Ontario government began taking steps to improve the safety and enforcement of the towing industry. These efforts were the first step toward curbing issues which victimized many motorists over the years.
The TSSEA was passed in June 2021, with the intention of making the towing industry safer and more consistent. The first phase of these changes come into effect July 1, 2023, and will mandate that tow operators, drivers, and storage facilities be certified and meet set standards and requirements. The final phase, aimed at modernizing customer protection requirements and standards of practice for the sector, is set to take effect in January 2024.
CAA and other organizations have advocated for years to raise awareness of the challenges and inconsistencies from municipality to municipality, and now these changes will help to protect motorists when they need the assistance of a tow truck.
Towing Bill of Rights
CAA's business is rooted in keeping Canadians safe on the roads. For well over a decade, CAA has been advocating for towing industry reforms in Ontario, and the action being taken by the provincial government is critical to address the challenges faced by both drivers and tow operators.
While new regulations take effect, these challenges may still exist on our roads. Consumer education is critical. As Brokers, you have the opportunity to advise your customers about what their rights are when dealing with a tow truck driver, regardless of what business they represent.
In 2018, CAA developed a "Towing Biil of Rights": a concise summary of what all motorists are entitled to when they engage with a tow operator in Ontario:
Drivers have the right to decide who can tow their vehicle and to what location, unless otherwise directed by police.
A permission to tow form must be signed before towing starts unless the driver has an auto club membership.
The towing company must provide an itemized invoice, before receiving payment.
The final bill cannot be more than 10% above the quoted price.
Drivers can pay by credit card, if they chose.
During business hours, drivers have the right to access their vehicle while being stored at a towing facility, to obtain personal items.
The tow operator must notify the driver where their vehicle will be towed.
Tow operators must disclose if they are receiving a financial incentive for towing a vehicle to a particular vehicle storage facility or repair shop.
This consumer education document can benefit every driver in the province, should they ever need any degree of towing service. Please share it with your customers to help raise awareness and work towards keeping everyone on the roads a little safer.