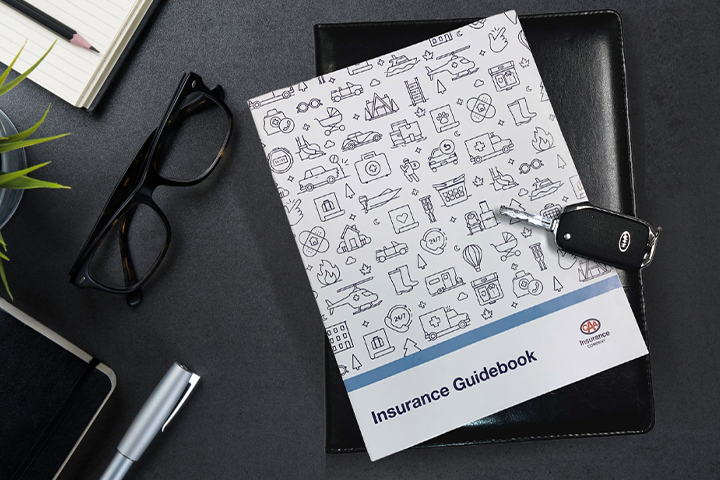 Making insurance easier to understand
What's the difference between collision and comprehensive coverage? How does no-fault insurance really work? What factors impact insurance premiums? What do accident benefits cover?
Many Ontarians are puzzled by auto insurance. In fact, according to a recent study* conducted by CAA Insurance, over half of Ontarians (53%) found their auto insurance policy difficult to understand. As a trusted broker, you educate your customers on what they're purchasing. But let's face it – many insurance terms are just difficult to explain. So, we're here to help.
To support you and help answer some of these questions, CAA Insurance has launched a new Insurance Guidebook, which offers clarity to the complexities of auto insurance, in simple to understand language. The Guidebook reflects common terms related to Ontario's auto insurance system and is designed to get "back to basics" and help educate Ontario drivers.
Created with Ontario drivers in mind, our Insurance Guidebook allows consumers to gain the knowledge to feel comfortable having more informed conversations with their broker or agent about their policy coverage, regardless of who they're insured with.
While creating the Guidebook, we consulted with experts across our organization, to identify and simplify the most important concepts and terms that consumers need to know when it comes to their auto insurance policy. As a result, the Guidebook breaks down:
Key policy terms
Different types of auto insurance and what they include
What can impact insurance rates
Frequently asked questions
"The launch of CAA's new Insurance Guidebook is an example of how we are dedicated to putting consumers first and lending support to our brokers," said Elliott Silverstein, Director, Government Relations, CAA Club Group. "Our research was clear – Ontarians believe that insurance companies have a responsibility to inform individuals about the auto insurance system. CAA Insurance is very proud to take the initiative and educate motorists so they can navigate their auto insurance policy with confidence."
And now, we're offering this resource to you, our valued broker partners. Download a copy today and share it with your customers. Also, feel free to save a copy on your website.
Download your copy of the Insurance Guidebook
Together, we hope to dispel the myths that many Ontario drivers conceive, while making the complex nature of auto insurance a little easier to understand.
* CAA Insurance conducted study in the Fall of 2021 to over 2,500 Ontario residents.