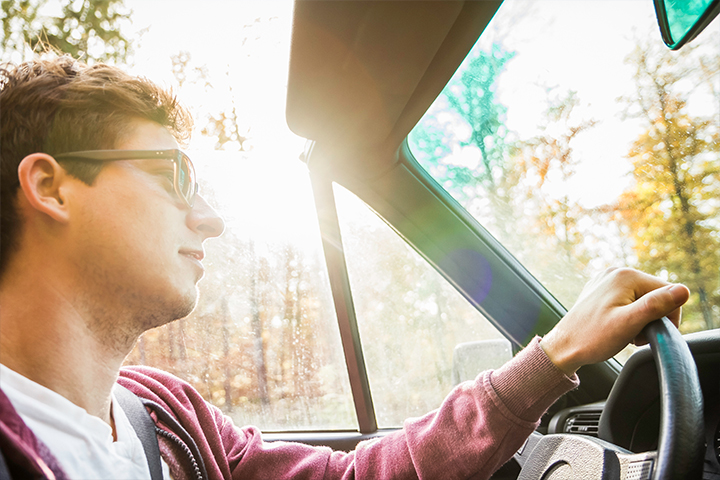 Innovation in Insurance? You bet!
On September 5, 2019, the Ontario Government announced that drivers would now be able to provide proof of automobile insurance on their devices or smart phones. Ontario consumers have been asking for this for a long time… we already use our phones to make payments, show e-tickets and scan reward cards. One may say the insurance industry has finally caught up by moving from a paper 'pink slip' to electronic documentation.
Ontario follows Alberta, Nova Scotia, Newfoundland and Labrador, who have been allowing digital pink slips for some time. It has been a long time in coming, but it was important to find a safe and secure means of delivering the digital files. The government continues to work with important stakeholders, such as insurers and police, to ensure the most optimal solution is provided for consumers.
What are the benefits?
In short, having proof of insurance at your fingertips means no longer rummaging through your wallet or glove box for a piece of paper. By simplifying this requirement, digital proof of insurance will also:
Eliminate paper waste and cost – no need to print and mail.
Expedite the process – Insurers and/or Brokers can send the document electronically.
Save you from costly fines – you will avoid getting a ticket if you lost your pink slip or forgot it at home.
What are the risks?
There are questions that still need further consideration and education before unleashing digital proof of insurance:
Visibility – what are the repercussions if your phone battery dies, or your screen is cracked, or you are in a poor cell service zone? It remains the driver's responsibility to produce proof of insurance if requested.
Privacy – will law enforcement officers be able to access other information on your phone?
Sharing – what if someone else is driving your vehicle and is pulled over?
Protection – what steps will be taken to prevent fraud?
The government has allowed a one-year transition period while drivers, insurers and law enforcement become accustomed to the new option of digital pink slips. Some insurers have begun providing them already, and others continue to explore the best method to do so. If a customer would prefer the paper version, they can still receive the traditional proof of insurance from their carrier.
CAA Insurance Company is currently working on a digital solution and we will communicate further details in the near future as they become available. A reminder that we currently offer the functionality to generate a PDF copy of the pink slip, through our Guidewire system.
We strongly believe that modernization in insurance is fundamental to meet the needs of to today's consumers, and this initiative follows our own efforts to innovate, like with our launch of the very first pay-as-you-go automobile insurance payment program in Canada – CAA MyPace™. We continue to look for modern and unique solutions to meet the needs of consumers, and applaud initiatives like digital pink slips which will allow us to service today's consumers in the manner they choose.