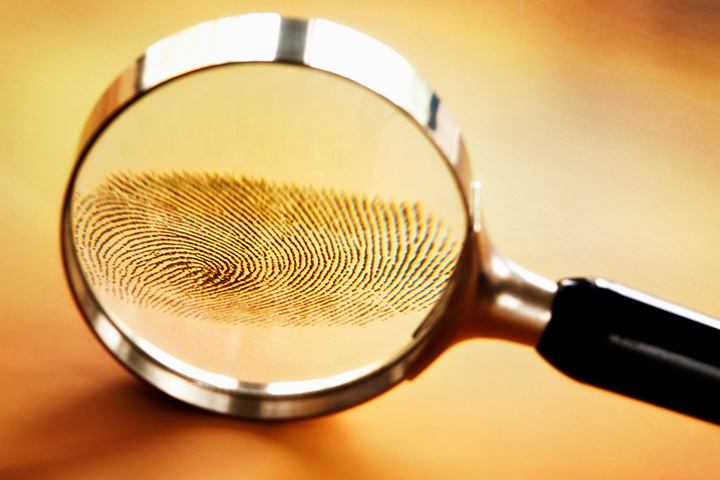 The fraud stops here
Many forms of fraud are prevalent today, and no one is immune. We recently spoke about how fraudulent activity in the online world victimizes millions every day. Other types of fraud include counterfeit money or merchandise, 'grandparent' scams, identity theft, extortion – the list goes on.
But the type of fraud that hits home in our industry is insurance fraud. Auto insurance fraud alone costs billions in Canada each year. Fraudulent and inflated claims also contribute to the high cost of insurance. Fraudsters are becoming smarter, and thanks to today's high price of materials and healthcare services, the severity of fraudulent claims is skyrocketing.
Combating fraud starts with awareness
When it comes to automobile insurance, there are generally two kinds of fraud: Opportunistic and Premeditated.
Opportunistic Fraud usually involves the embellishment of loss after a legitimate accident has occurred. It's a crime of opportunity where the value of loss or injuries are exaggerated. Examples of opportunistic fraud include:
After a vehicle is stolen, the claimant discloses there was high-valued property in the trunk to increase the claim payout.
Injury exaggeration is often used to get access to increased and longer-term health benefits.
Following a collision, the driver makes claims for damage to the vehicle that was pre-existing.
Premeditated Fraud usually stems from organized crime rings who stage losses, which may involve tow truck operators, treatment providers, or lawyers. This type of fraud tends to include:
Staged collisions (not accidents, which are fortuitous). Both parties involved plan the accident, or one party intentionally strikes another, unknowing party.
The report of a loss that never occurred.
The insuring of 'ghost' vehicles – vehicles that do not exist, which are suddenly stolen.
Misrepresentation of risk on an insurance policy, such as not reporting a driver.
Current trends in insurance fraud
Fraudulent and vehicle-related criminal activity is highly prevalent and widespread across Canada. Here are some recent trends we're seeing.
Theft has become well organized, and high-end vehicles are being stolen for export. With inventory challenges worldwide, criminals are going to great lengths to sell stolen vehicles and parts, as seen with the recent swath of carjackings.
'Re-vinning' involves a stolen vehicle where a fraudster affixes what appears to be a legitimate Vehicle Identification Number (VIN) to the dashboard… and then the vehicle is sold to an unsuspecting buyer.
Catalytic converter theft. This piece is part of a vehicle's exhaust system, which uses precious metals to break down engine pollution. Thieves are drawn to the part's platinum, rhodium, and palladium metals which, in some cases, are worth more than gold.
Tips for avoiding and dealing with vehicle theft
Park in a garage whenever possible.
Use Steering Wheel or Tire locks.
Install an Onboard Diagnostics Port lock so thieves cannot hack into the vehicle's onboard computer system.
Use a Faraday Bag or Pouch to store keyless entry/starter keys to block their signal.
Cover the VIN so that it's not visible on the dashboard.
Consider investing in an after-market GPS/Tracker.
Store an AirTag in your vehicle to track your vehicle should it be stolen.
Fraud prevention tips
If involved in a collision, refuse to sign any documents and do not agree to anything at the scene of the accident. Take photos of the scene and record as much information as possible. Report the incident by contacting your broker or CAA Insurance.
Be suspicious of any referrals offered. Never accept money or feel pressured to use a certain towing company, specific body shop or rental agency, or medical clinic.
Always ask for detailed invoices from any service providers used.
Don't let your customers be victimized
Everyone hopes they won't become a victim of insurance fraud, and the good news is that awareness of its prevalence is rising. According to a recent study conducted by the Financial Services Regulatory Authority in Ontario, 75% of auto insurance customers believe that insurance fraud is an issue in the province. Respondents also felt that insurance fraud is contributing to their rising insurance premiums (82%), but only 20% knew where to report fraudulent activity.
It's up to all of us to raise consumer awareness and help prevent innocent people from falling victim to insurance fraud.
To report insurance fraud, contact: