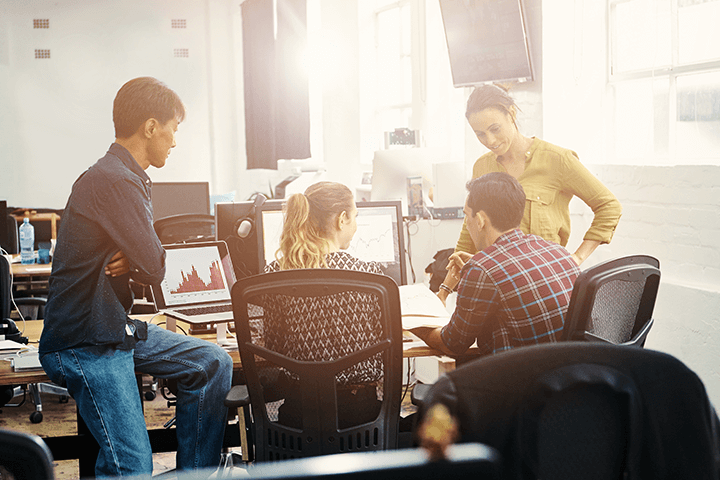 Digital Works Better with a Plan
How Did We Get Here?
Over the last five years, the word "digital" has exploded into many different areas of the Insurance business. Deloitte reported the peak of InsurTech investments at almost $3B in 2015 alone, and over $12.5B in total funding since 2008. According to The Milken Institute, this funding has brought a surge of over 1,500 InsurTechs and over 48 Insurance Carriers to have dedicated innovation departments. The promise of it all? A complete, straight-through digital world with AI chatbots that quote and bind online, immediate zero touch policy issuance, and excellent loss ratios for digitally driven customers. Basically - Insurance Broker Autopilot.
While this hyperactivity has done some great things for the industry in a short time, it also has been a bit distracting as that promise has never become a reality. Many Brokers have taken the plunge into a wide range of 'digital solutions' and are ready to re-evaluate the role it plays in their business.
Digitally Excellent Broker
After speaking with over 200 brokerages, I've broken the industry down into these areas of digital adoption.
Stage 1: Analog - Primarily operating as a traditional Broker with a basic digital presence
Stage 2: Digital Beginners - Doing several different digital tactics including buying online media, digital advertising, apps, and more
Stage 3: Strategic Approach - Has a written digital plan with a budget, are using test-and-learn strategies, and has an ability to measure digital performance and profitability
Stage 4: Optimizing Growth - Using a data-driven approach to optimize digital performance in a predictable way
Disruptors - New market entrants (or new business models) using digital as a primary distribution and service model
Building a Digital Plan
No matter where your brokerage is today in adopting 'digital', having a plan is important. A plan allows your team to align all digital tactics with the overall business priorities. A plan also identifies how you'll measure success and know your making progress along the way. Here are a few steps you can use to build a Digital Plan:
Create a Digital Inventory: Collect everything you're doing digitally into one place: all tools, technology, campaigns, media, etc.
Assess Digital Performance: Evaluate the following: How are we doing today? How much do these initiatives cost? Can we effectively measure their impact on profitability?
Align with Business Priorities: How is digital helping us achieve our goals? Look across all areas - products, marketing, sales, customer service, and HR. Are we putting resources in the right places?
Annual Plan: Map out your priorities by quarter for the next six quarters. Divide the plan into sections that map to your business priorities.
Budget and Measurement: Assign a budget to your plan and identify key performance indicators (KPIs) that will help everyone know if you're making progress.
The Market Is Hard, but Digital Doesn't Have to Be...
The current 'hard' insurance market has helped redefine what digital means to the insurance industry. No longer does it mean "online quote and bind of personal insurance products". A Digitally Excellent Broker knows how to evaluate when and where digital solutions can augment their human capital to create a better customer experience.
Moreover, these Brokers know that a properly run Digital Marketing program will help attract, grow, and retain the most ideal customers.
About the Author

Michael Turcsanyi, CEO of Goose Digital, is a celebrated tech entrepreneur based in Toronto, Canada. He founded Goose Digital to improve adoption of marketing automation and other marketing technologies while accelerating value and impact through expert knowledge and deep digital marketing experience.