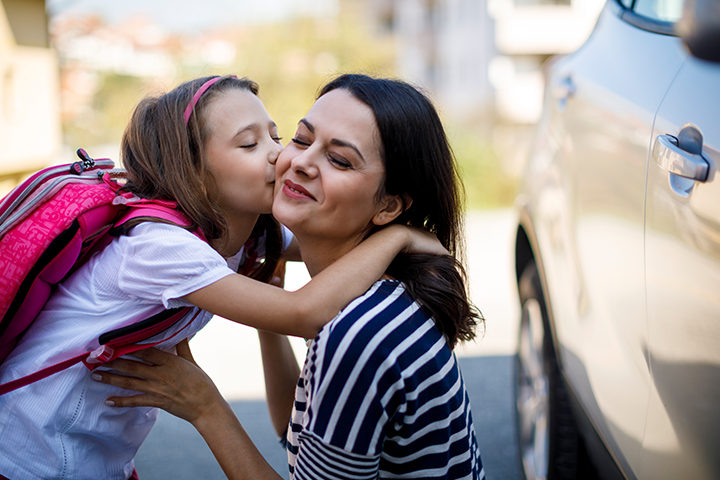 Back to School Safety Tips
As summer winds down, thoughts of parents and children are turning to binders, pencils and preparing lunches. It's time to head back to school. And while it can be an exciting time, there is renewed danger on the roads.
This time of year marks a change in traffic patterns as more people are out walking, biking and driving. So, when the school bell rings, we should all be keeping road safety top of mind. Here are a few tips to help keep the roads, and our children, safe.
Behind the Wheel
Slow down. Kids are excited to get back to school and see their friends and may not be watching for cars as prudently as usual. Follow the speed limit in residential neighborhoods.
Adjust your speed in School Zones. The speed limit is significantly lower than what is posted in other areas. Be prepared to adjust to the change and keep your eyes peeled for children.
Obey the rules around school busses. If the lights are flashing, come to a complete stop until the children are safely on or off the bus.
Put down your phone. Distracted driving is the number one cause of injury or death, and awareness at this time of year is even more critical.
Pedestrians
If your head is buried in your cell phone, awareness of your surroundings is compromised. Stow your device and ear phones, and look, listen and make eye contact with drivers when crossing the road. If you just can't wait to check the latest Snapchat update, stop and find a safe spot to do so.
Always use sidewalks and cross at corners with street lights or cross walks when available. Never run across an intersection.
If you're waiting for a school or public transit bus, stand at least 3 big steps back from the curb and wait until the bus comes to a complete stop and the doors open.
Parents and Caregivers
Talk to your kids about road safety. Teach them to obey traffic signals, signs and crossing guards, and have this conversation regularly. There's strength in numbers. Try to walk in pairs or groups.
By taking the effort to be extra vigilant on the roads, our children can get back to hitting the books safely.