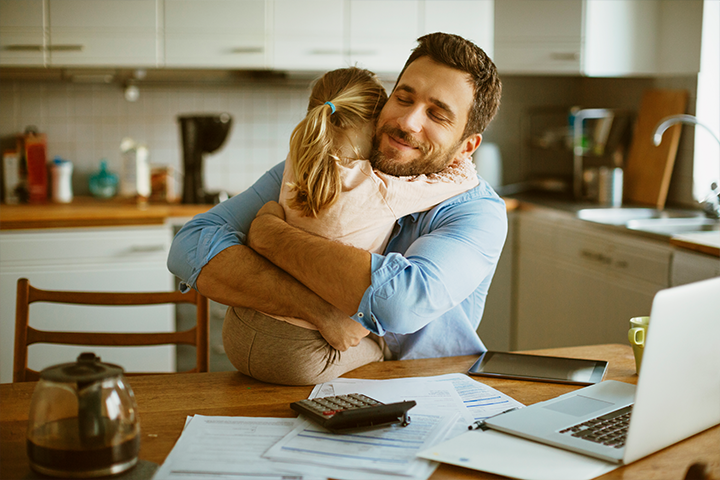 Are Customers Paying More than They Should?
If we think back to March 2020, everyone's lives were turned upside down. The insurance industry had to quickly reinvent their working landscape, closing down offices and shifting to remote working solutions. Looking at brokerages, it was impressive to see how quickly they were able to change their operations to home-based offices, and were immediately able to respond to the influx of initial calls from customers looking to change their insurance.
The waters have calmed, somewhat, and the country is starting to open back up. But the reality is many people (including some of us) are still working remotely and will be doing so for the foreseeable future. Chasing kids, wiping up spilled grape juice and working at the kitchen table to service customers has become part of the daily routines of many.
For this demographic, the overall risk propensity has changed… we're driving less, cooking more and staying home. What does this mean?
Exposure to automobile loss continues to be lower, because we're not on the road as often.
Conversely, the industry is seeing an increase in fire losses because we're home cooking more.
On the opposite end of the personal property spectrum, water damage claims are actually lower, because we're home to mitigate water damage when it starts. Also, burglary incidents are down.
The phones may be quieter these days, but there may be ways to further heighten customer satisfaction, by taking this time to complete a review of their portfolios. Earlier this year, CAA South Central Ontario conducted a survey* among its members. Almost 4,000 respondents highlighted how their lifestyles had changed, and what they were looking for from their insurance providers:
71% said that that they were driving less.
77% said they were driving between 0 and 10 kms a day, versus only 22% at the beginning of the year.
Previously only 7% said they drove between 0 and 2,500 kms a year, but now 28% are estimating this distance.
The number one concern of those surveyed was finding ways to reduce auto insurance costs (54%), and even more so for those whose financial situations had recently worsened (62%).
While insurers are providing some relief, there are additional actions that can be taken to lower auto insurance premiums, like removing road coverage, lowering daily/annual mileage, etc. This isn't news to Brokers. But, according to the study, only 7% of policyholders had actually made changes to their policies, which means the vast majority may be paying more than they actually need. Meanwhile 74% of those surveyed stated they wanted to review their insurance to ensure their coverage met their needs, and that they weren't paying more than necessary.
Usage Based Insurance – What Drivers Want
When asked specifically about the option of a form of usage-based insurance, drivers seem open to the idea.
59% said they'd welcome a driving monitoring program that could result in a discount.
61% said they'd like to explore a pay-as-you-drive solution.
The majority were comfortable installing a device in their vehicles and/or a smartphone app.
CAA Insurance is proud to offer Canada's only 'pay-as-you-drive' payment plan for automobile insurance – CAA MyPaceTM. This solution, ideal for people who drive less than 9,000 kilometers a year, lets drivers take control of their car insurance costs, because they only pay for the kilometers actually driven. And, on average, pay-as-you-go drivers save 40 – 60% on their automobile insurance premiums. Numerous drivers have turned to this solution and are already enjoying the associated savings.
This may be one example of how you can help your customers adjust their insurance and save on their premium.
While some of your customers may be reverting back to their old driving habits and work situations, many continue to warrant a change to their policies to suit their current needs. So grab some grape juice and pick up the phone to chat with them about their coverage, premiums and offer the kind of advice they can only get from their Broker.
* Source: Survey conducted by CAA South Central Ontario (CAA SCO), April 2020.