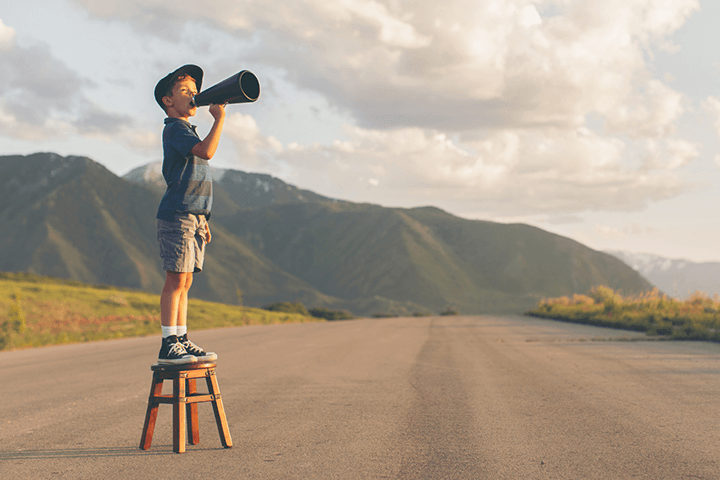 Want Your Business to Really Stand Out? Tell Your Story!
It's no secret really, I love comic books.
With a company name like Brand Heroes it's really no surprise. I love comics, with all their schlock and splendor. And one of my favourite aspects of a super hero comic is the origin story. It not only introduces us to the character, but also explains why they are who they are.
When we apply this concept to a brand, the origin story helps go beyond what they offer. It starts to dig deep into why the brand is in the space they are, and why they're doing what they're doing. Without the story you simply have what they do which, believe me, doesn't say squat about why they're different.
Take me for instance. My name is Mike and I do Marketing. Yippee - so do thousands of other people across Canada. So maybe I'm really really good at it, but then again, so are the others. So, what makes me stand out? Well maybe it's my approach to marketing, or my unique - albeit cynical - perception of the world. Or maybe it's the size of my ears, or my oh so awkward way of playing sports. Either way these are all things that I can attribute to me. And if properly used and communicated, these are some of the things that can make me stand out from the thousands of other people that do what I do.
Here's why that matters, and how it relates to you and your business. On the surface, you sell insurance, right? Let's go deeper. There are thousands of other people who sell insurance, but there's only one you. Your story and experiences don't just help you relate to your clients, but tell a much deeper story about how you would approach the relationship and truly take care of them. What you sell establishes you're in the insurance space. Why you sell it tells the world why you've earned your place there.
Your story goes beyond the what and the how of what you do. It speaks to the why.
Enter one of my favourite Ted Talks - start with why.
For those of you who don't want to check out the talk, the ten cent tour is that most people in an organization know what they make, fewer may know how they do it, and very few know why they do it. People don't buy what you sell, they buy why you sell it.
Here's a great example of this type of thinking in action.
If we went strictly based on the product, then this would be an entirely different commercial. But at the end of the day, people aren't buying razors, they're buying all the emotions that come with the benefits they bring. Think about the different life moments that someone would want a clean shave for. Some of them are big, like life changing big. Weddings, first jobs, first dates, baby namings, a major life transition. People aren't buying the razor, they're buying the vehicle to bring along for the ride for the moments they power. And Gillette knows it.
So, as you grow your brokerage and your own book of business, finding your story is essential. I believe there are three parts to telling that story:
Your Origin - Why are you doing what you're doing now? What circumstances shaped your viewpoint of the world? How did that viewpoint influence the way you operate your brand?
The Opportunity - Based on your origin story, what is the opportunity you're offering to your customers? How is it different from what any other company in your space can offer?
Your Values - What's important to your consumers? How do your values align with theirs? How does what you're offering address exactly what your customers need?
Bottom line, you're selling more than just your product or service. You're selling your story.
What's yours?
About the author
Mike Leon is an award-winning Digital Marketing and Branding Professional, with 20 years of experience in Canadian and International markets. As President and founding partner of Brand Heroes Inc., Mike is responsible for the firm's strategic direction and can be credited with building Brand Heroes into a leading boutique brand storytelling agency, with a national client list that includes post-secondary, healthcare and regulatory organizations.