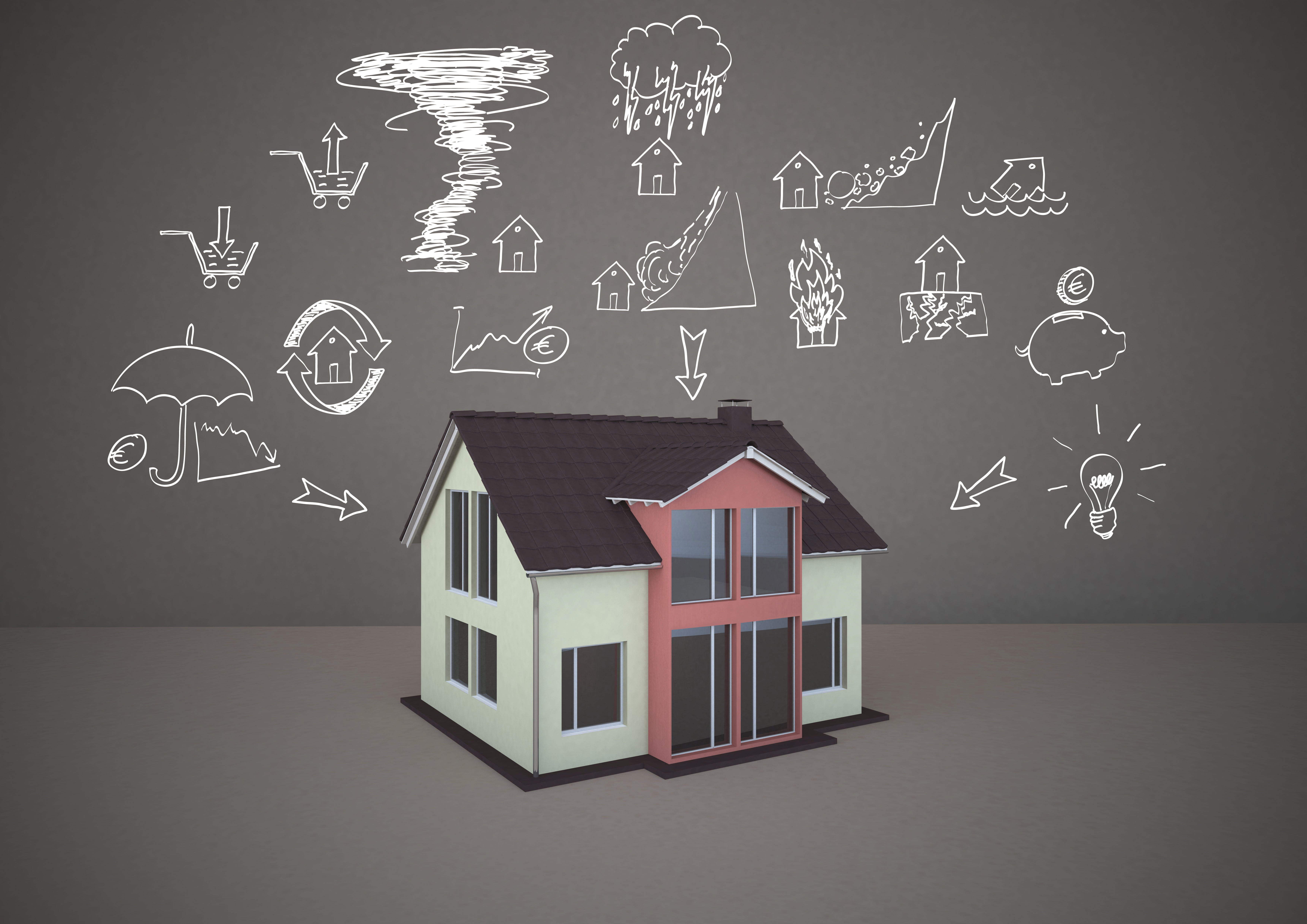 Property Insurance 101
This article is designed to provide your customers with the information they need to make an informed property insurance purchase.
Advice for Your customer
When your customers need more.
Previously we talked about the 4 basic insurance products that fit the general needs of most consumers. This article is designed to provide your customers with the information they need to make an informed insurance purchase. You can share this on your website or social media channels.
Property Insurance 101: The Basics
Insurance doesn't need to be complicated – in fact, it isn't. The basics of insurance are simple, but they're not taught in high school, and most of us just pick up what we need to know in bits and pieces along the way. A quick, simple introduction to the foundations is often all you need to feel confident when talking to a Broker.
With that in mind, here is a basic, general introduction to property insurance. When you know what insurance is available, what Brokers are focusing on, and what is and isn't covered, you can make an informed decision about what insurance is right for you.
What is property insurance?
Property insurance is financial protection against damage to, or involving, property you own. Without it, if something happens to your home – fire, or flood, or theft – you'll be stuck with the bill.
It covers "property" – the things that legally belong to you. If you own a whole building – like a detached house, or a cottage – it can be insured. If you own part of a building – like a condo – the part you own can be covered. All your possessions can be covered – even if you don't own the building they're in.
There are different coverages that constitute "property insurance". Many insurers offer package deals that protect against multiple risks. Some of these packages protect against only the risks listed in the policy while some protect against all risks except those that are excluded and listed – don't just assume that because something happened to your house, it will be covered.
Why do I need property insurance?
Life is expensive. Buying a home, furnishing it, and keeping it in good condition are major expenses that can take most of a lifetime to pay down. If something unfortunate happens, and your home was badly damaged, would you be financially able to repair or rebuild?
You need property insurance to protect your investment and things out of your control. The overall cost of property insurance is relatively inexpensive (compared to potential costs it covers), and because so much can happen that is out of our control.
I'm a homeowner. What do I need to know about insurance?
Your eligibility for insurance, and the cost of your coverage, depend on a lot of factors. The part of the world you're in plays a role – severe climate and natural disasters drive up insurance costs.
But the most important factor is your home itself. A house in poor condition will cost more to insure than a house in good condition. Insurers pay extra attention to several aspects of a home:
How it is heated

: some heating systems are less safe than others, and cost more to cover.

The condition of the roof

: the older a roof is, the more likely it is to leak. Given how common roof leaks are, and how costly they can be, the roof casts a long shadow on an insurance bill.

How secure it is

: a good home security system can help deter thieves and reduce the severity of claims.
There are things you can do to reduce your premiums. Water damage is a common problem for houses, and the earlier it is detected, the less damage it can do. If you have water sensors installed, insurers may reduce your premiums. An insurance agent will be able to tell you exactly what you can do to make your home safer and your premiums lower.
Also, don't forget about liability. If someone is injured on your property, you could be found to be legally liable for their medical costs or damages. Included in your homeowners policy is Liability coverage to ensure you are protected if you are negligent and found to be legally liable for injuries to others or damage to their property.
I'm a condo owner. What do I need to know about insurance?
The Condominium building will have insurance which covers the common areas, such as the lobby, elevators, and pool area but what it does not cover is your personal belongings and the improvements and betterments you make to your unit. The need to purchase Condo Insurance offers protection of your belongings and any improvements that have been made to your unit. It also protects you in case you damage any of the other units or if someone gets hurt while visiting your unit.
Condo insurance would be required for any areas in your unit as well as common areas in which the condo corporation would not respond and you become responsible. It is best to review the condo corporation agreements to determine best coverage for your needs.
I'm a tenant. What do I need to know about insurance?
There's a widely-held misconception that tenants don't need insurance because they don't own the building they live in or feel they don't have anything of "value" that needs to be insured. You may not own your apartment, but you do own your furniture, your electronics, your keepsakes, and more – and those possessions can and should be protected. Tenant insurance can cover your belongings in cases of fire, water damage, theft, and more. Individually it may not add up to a great deal, however, in the event of a loss and you are tasked with replacing everything you own, the cost will quickly add up. We don't think about the small things, the dishes, the linens even the small appliances. Starting over can be devastating if you don't have the funds to put you back where you were prior to the loss
Tenant insurance also offers liability coverage. If someone is accidentally injured in your home, many tenant insurance packages offer coverage for resulting legal fees or awarded damages. Coverages like these are features of many homeowner insurance packages, but you don't need to own a home to benefit from them.
I own a cottage. What do I need to know about insurance?
If you have a cottage, cabin, beach house, or other vacation home, you should insure it. Even if a building or condo isn't your primary residence, the same insurance considerations apply. However, because secondary residences are usually vacant for much of the year, and because vacant buildings are at greater risk of damage, you may need additional coverage for your home away from home.
I own a building and I have tenants. What do I need to know about insurance?
Having tenants can change your premiums, since more people means more chances for damage. Your homeowner's insurance will cover any damage to your building, and your liability insurance will cover any personal damage to people on your property. For this reason, you should encourage your tenants to get tenant's insurance.
This is just a quick introduction to property insurance, but hopefully it gives you a sense of the range of coverage available, and what considerations you need to make when you're thinking about getting coverage. Your next step should be to talk to your Insurance Broker to answer any questions and provide you the information you need to make an informed decision on the right product to meet your needs.