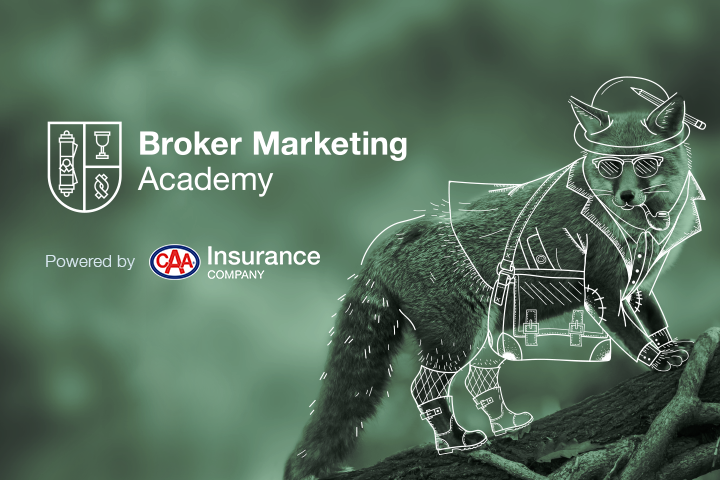 The Broker Marketing Academy - A Best "In Class" Event
In the fall of 2019, our Brokers went to camp.
CAA Insurance Company launched an innovative education platform for CAA Brokers – The Broker Marketing Academy (or BMA). This academic initiative was designed to offer CAA Brokers the information and tools they need to move their business forward, by providing insights and learnings from marketing leaders and industry experts. The setting - Deerhurst Resort in beautiful Muskoka, Ontario. The event – Broker Marketing Camp.
We heard from our Brokers that limited opportunities were available to grow their marketing expertise and capacity in collaborative ways. The biggest professional development gap in the industry seemed to be the business of marketing itself, and Brokers were eager for it to be filled. With that in mind, The Broker Marketing Academy was born.
For five days, 15 CAA Broker partners attended Marketing Camp and participated in a series of immersive and interactive marketing activities, including in-class workshops and field-based projects. Some of their most memorable experiences featured: honing their targeting skills through marketing-themed archery, heightening their knowledge of demographics through a geocaching activity that literally sent them around the Deerhurst grounds, and continuing the in-class discussions with a series of intimate fire-side chats with our session leaders.
The decision to host the BMA at Deerhurst Resort was made to move Brokers out of their normal routine and environment, and inspire them to think differently. The result was an expansion of their networks, enhanced marketing capabilities and new skills to apply to their day to day business requirements. Topic highlights included:
Defining a brand personality and bringing a brand to life
Integrating traditional and digital marketing
Marketing automation and the role it can play
How audience segments play a role in media planning
CAA is one of the most trusted brands in Canada. Our organization has developed highly successful marketing campaigns and tactics for our Members, Roadside Assistance and Travel products, among others. This means we have access to a wide range of both internal and external marketing experts, along with industry leaders in the business of marketing, who we were proud to team up with for the BMA.
The success of the BMA Marketing Camp is evident in the increased collaborations and continued conversations with our Brokers. To be invited to the table during the strategic process and working through marketing plans in partnership have strengthened and deepened our relationships.
Our next Broker Marketing Camp is set for July 13 - 17, 2020 and we are preparing for a new cohort of participants. This year promises to build on the success of the last, while offering up new surprises and opportunities for collaboration. Deerhurst Resort is at its most beautiful in the summer and we plan on taking advantage of the full range of activities they offer and integrate them in our instructional content in a unique and engaging way.
For more information visit https://caabrokermarketingacademy.ca and don't miss your chance to participate!
Be one of the first to apply. The application process opens February 3rd and closes on March 27th, 2020.