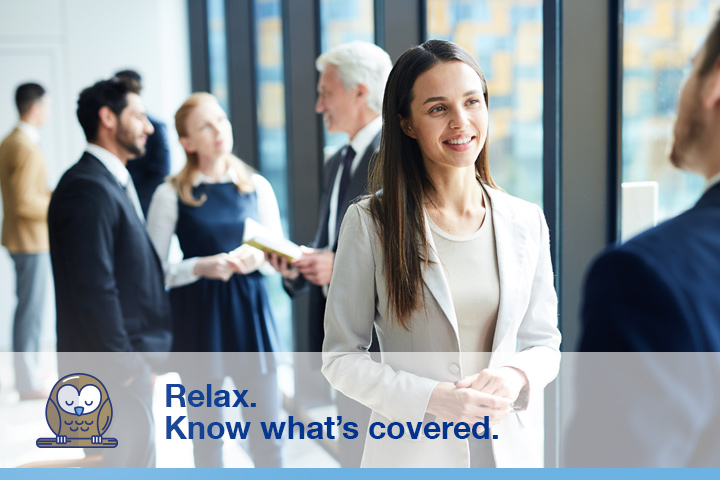 A Behind the Scenes Look at Insurance
If you're working with a broker or agent, you've got a one-stop-shop for all things insurance. You can always call them for answers. But you might hear different people referred to when you buy or claim insurance. What do those people do for you? What goes on behind the scenes in pricing and policy approval, or when you have a claim?
If you're also interested in how a claim words, ask to see our article What to Expect When You Make a Claim in this same series.
Behind the Scenes
Actuary – Deals with measurement and manages risk. There are many variables used in pricing that may include age, gender, health and other factors. This all helps to determine the cost of insurance.
Underwriter – Wears many hats and is responsible for evaluating insurance applications to determine if the risk meets the eligibility requirements and guidelines set by the Insurance Company.
When You Buy
Brokers – Offer products from multiple insurance companies. They will recommend the right coverage, explains how it protects you and helps you with a claim.
Agents – Offer one insurance company's products. They will recommend the right coverage and explain how it works.
After You Buy
Physical damage adjuster – Reviews damage to a home or vehicle, uses police reports, fire reports and interviews to determine the cause of the loss. They work with service providers, like repair shops or contractors, to help you through the claims process.
Accident benefits adjuster – Assigned to a claim when there are any personal injuries. This could include lost wages, medical bills and other related expenses as a result of the accident. They can help you get the medical care you need.
Bodily injury adjuster – Assigned to a claim when you could be held responsible for personal injuries to another person. They help defend you against action brought forward against you by the injured person.
Ombudsperson – Appointed to investigate complaints fairly and impartially. Conducts independent investigations of the organization and advocates on behalf of the customers to ensure matters are being handled within the insurance company's policies and within regulatory guidelines.
Knowing who sets your pricing, reviews your request for coverage and helps with a claim or complaint can be helpful when using your insurance. If you're not sure, give your broker or agent a call and set up a quick chat about what you need to know.
RELAX. KNOW WHAT'S COVERED.