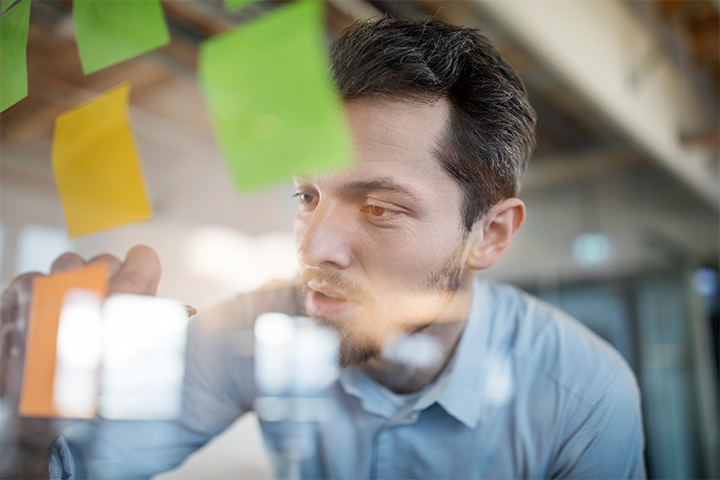 Today's Relevance of a Digital Strategy
Last year we featured a post where we tapped into the mind of Gary, Manager of Digital Intelligence and Analytics, to gain his insight on how to perform successfully in the online space.
Today, is having a solid digital strategy even more important than it was in the past? We reached out to Gary again, as he transitions to a new role of Manager of Digital Marketing, and asked if the current situation should change a Brokers' approach to Digital and Search Marketing. Here is what he had to say:

"Being relevant has never been more relevant. All of my earlier recommendations (below) still stand. What changes is the need to more empathetic to both prospects and existing clients. Fear and uncertainty drive people's actions and, in some cases, inaction. This is where visible trust signals become increasingly important to your marketing initiatives. Fortunately, CAA has built a reputation of trust for over a hundred years. We do not take that trust for granted and work hard to ensure that we are there for our customers and Members when they need us the most."
Read on to learn Gary's tips for creating a successful Digital and Search Marketing strategy…
When it comes to digital marketing analytics, Gary muses "I'm very suspicious of the numbers! We should look at the patterns, not just the numbers. We hear a lot about making data-driven decisions. I think we need to make creativity-driven and data-supported decisions. The numbers themselves don't tell you everything. We need to understand our customers' needs to improve their experience. Customer experience is the only sustainable, long-term, competitive differentiator."
On the topic of customer experience, he cautions that digital media should not replace offline media – it should complement it. "We, as consumers, bounce from offline to online spaces seamlessly. We can't force someone to go to our store if they want to go to our website, and vice versa. We need to be there for our customers where, when and how they want us to be there for them."
We asked Gary what advice he would offer a Broker who is beginning to plan a Digital Marketing strategy:
Top 5 Foundation Rules of Digital and Search Marketing
Be real, be understood and be sincere. Clarity is more important than persuasion.
Try to understand where your industry is going and stay ahead of the game instead of playing catch up to your competitors. Be cautious of the term 'Best Practice' as it is often just pooled ignorance. Be innovative.
Use natural language. This is going to become increasingly important. By the end of 2020, 50% of all searches will be performed by voice – think 'Hey Siri…'. Use customer-centric language. Think about what questions you are asked by customers or prospects when they call you for information, and include the answers in a blog post or FAQ page. If the content on your website answers real questions and concerns, you're heading in the right direction.
Paid search, when done well, can be very effective for filling in short-term needs but can also be expensive, especially for non-branded insurance terms (which are among the most costly for bidding). Having a Search Engine Optimization (SEO) strategy, such as ensuring your content is regularly refreshed with original and quality information, is how you play the long game. The overarching principle of search marketing is to do everything possible to be relevant and to be found.
Take the time to consider the many aspects of SEO when crafting your content and follow these basic principles to make it easier to rank on Google's Search Engine Ranking Page (SERP):

Have a strong URL with keywords relevant to the topic on the page (hint: use dashes between words)
Create a meaningful, powerful and emotional headline; lead with your value proposition
The first paragraph of copy should contain relevant keywords that link back to the headline, the URL and the search term itself
Do not forget the importance of long-tail keywords (descriptive phrases)
It is extremely important to create a congruent experience for your web visitors and optimize for their sequence of thought. For instance, if the user clicks on a search result, the information they immediately see on your landing page needs to be consistent with where they came from. This sequence is important, so the customer knows that they've landed in the right place… and so that they will continue their online journey with you.