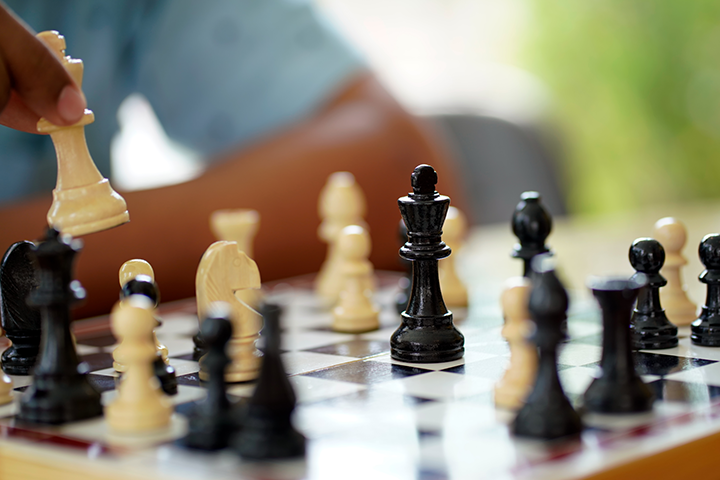 Perspectives and Insights with Matthew Turack - Part 1

I recently had the pleasure to video chat with Matthew Turack, Group President – Insurance, to discuss the insurance landscape for 2022, and the learnings from this past year's challenges and uncertainty.
Q: 2021 challenges and trends, did you see anything that surprised you or made you step back?
MT: During the past year, there have not been a lot of surprises, but one thing did keep me at times scratching my head was the number of times we have opened and closed businesses with the various waves in place.
We all realized quickly that what we may have thought was a short-term disruption would be something that we would be facing for years to come. Starting off in 2021 we didn't anticipate that we would be closing out the year under heightened restrictions with businesses partially or fully closed thanks to a rapidly spreading variant.
The majority of people continue to work from home and companies are looking at what back to the office looks like in the future. Working from home is here to stay in some capacity so companies are looking to make it part of their overall back to work plan.
I am pleased to see how well the insurance industry has adapted over the past two years while pivoting their operations to interact with customers in various ways, using technology to assist with that.
What I did see is some companies have relaxed their underwriting and risk appetites, writing business that they would have avoided in the past.
Finally, there was a lot of discussion and direction in 2021 from the regulators on changes and reforms that were introduced in 2021 with more to come in 2022.
Q: The role of innovation in 2021:
MT: Innovation played a big role in 2021 for both CAA Insurance and Echelon to provide consumers choice in products.
We moved CAA MyPace™ in Ontario to now include consumers driving less than 12,000 kms from the initial 9,000 kms when we launched. This enabled us to expand the audience while offering savings to more consumers working from home and wanting to save on auto insurance.
Last year we added Travel Medical Insurance coverage to our Homeowner policies to provide coverage for medical emergency when traveling outside of Canada. We also included In-Home Province Virtual Emergency Medical Assistance. This service helps you find the right care, at the right time, while within your home province of residence. The service allows you to speak with a physician via a video consult link.
Echelon expanded hospitality coverage and product offerings to help the industry experiencing the loss of revenue and the increase in insurance premiums.
As well, Echelon launched Guidewire 10 through remote resources in 2021.
Q: What has CAA Insurance done to improve the customer experience in 2021?
MT: Throughout the year, we continuously added more staff in those areas needed to ensure an optimal customer experience. We focused on service issues and long wait times in the queue for those wanting to make a payment or get a copy of their policy. As a result of our findings, we launched our Customer Portal.
Once logged into the customer portal, customers are able to review policy details, policy documents along with payments due and payment history. Policyholders can make a payment, change credit card or banking information and obtain an electronic pink slip.
We also launched our Broker online credit card Broker Payment Solution. Our Brokers can make a premium payment on behalf of their customers. The payment will be directly applied to their auto or property insurance policy and a receipt is issued to the policyholder.
This credit card payment solution was created based on our Broker feedback and to enhance the ease of doing business with CAA Insurance.
We continue to use our technology to further expand into self service capabilities.
Q: Digital transformation, are insurers able to keep up with consumer demand?
MT: Yes. I think 2021 performed well with the digital space keeping up with consumer demand for both information and interaction in a moments notice. Digital transformation is not about binding insurance online, it is about communicating in a digital fashion.
We had to pivot quickly in the past couple of years which has included communicating with customers through text or working through an application on a video chat. These tools have been available for a number of years but are now vigorously used in our daily routines to support and keep engaged with our customers.
Stay tuned for Part 2 of our interview with Matthew, coming soon.



There's a growing library of articles just for Brokers, from CAA Insurance.
Follow us on Twitter and LinkedIn so you don't miss any great upcoming topics.