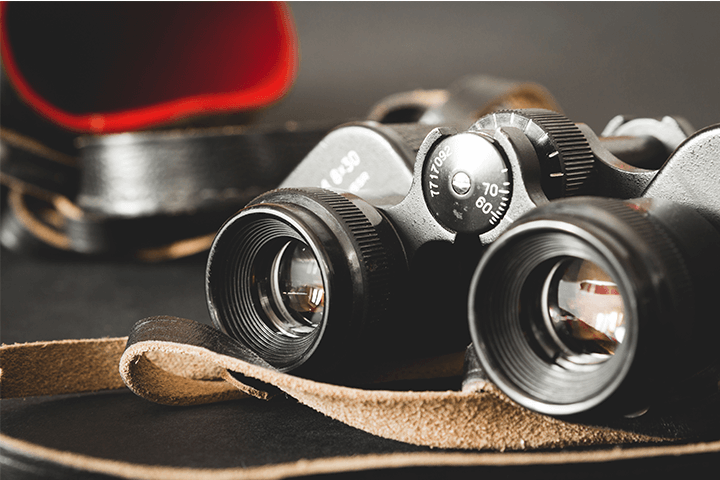 Perspectives and Insights with Matthew Turack - Part 2

I recently had the pleasure of chatting with Matthew Turack, Group President – Insurance, where he shared some insights and perspectives. Last month, he reflected on the learnings from this past year. This month, Matthew shares his thoughts on changes needed to keep pace with consumer needs.
Q: How consumers do business has changed this year. What increased demand has that imposed on Brokers?
MT: I think Brokers have done an amazing job on quickly pivoting and moving their employees to working from home. Hybrid models were created with some working in the office while others in remote locations. Brokers quickly reconfigured their phone systems and call centre functionality which resulted in no disruption in service. At the same time, Brokers introduced digital assets that provided their customers with online information.
Regardless of where Brokers are working, at home or in the office, consumers are shopping and doing research online. But when it comes to purchasing insurance, talking to a Broker provides the peace of mind they are looking for, along with the knowledge that what they are buying meets their needs.
Consumers still want to talk to someone about insurance options to fully understand what products are available. Saving money is top of mind, but not at the cost of reduced or scaled down coverage. So, understanding consumer needs and offering the right coverage to meet those needs is what consumers are looking for. People don't want to find out at the time of claim they're not covered.
Q: In this changing environment, what do Brokers need to do to stay relevant to meet customer demand?
MT: Uncertainly continues in the current environment and Brokers should focus on making digital documentation and information readily available. Customers want easy access to their policies and the ability to make a payment or policy changes, and to be able to chat with their Broker online when they have a question or concern.
People want the ability to contact a Broker in various formats. For example, through zoom, video chat, and eventually back to in-person, once it is safe to do so. By exploring all avenues available to service consumers when shopping for insurance in the digital space, Brokers will be well poised to meet their needs.
As we have learned over the past year, your business continuity plan needs to be strong and tested, should a workplace disruption occur. It's important to ensure technology and support systems are where they need to be in order to provide the uninterrupted service levels customers have come to expect.
Q: Loss trends for 2021, what are the main risks to watch for?
MT: This year follows very closely to what we were seeing in 2020.
With the full impact of COVID and the pandemic yet to be defined, unemployment rates continue to hit numbers we have not seen in the past, with more and more businesses closing their doors.
The economic impact has not been felt and won't be until the stimulus is turned off. At that time, businesses will need to make some tough decisions.
Weather events continue to be, both in severity and frequency, on our radar and this year will be no different than in the past.
Q: What lies ahead for CAA Insurance in 2021, with product and pricing, and will COVID play a role?
MT: We are looking for more stability and our focus is to keep our rates and relief stable. We are not looking at any drastic rate changes this year due to the current situation. Stability is first and foremost for our Brokers and their customers.
We continue to look at our current product suite to ensure we have the products to meet the needs of consumers, and that can evolve when needed.
Q: How can CAA Insurance continue to differentiate itself in the market?
MT: Product Innovation. Offering more consumers choice, we will look to our current pay-as-you-go insurance payment plan and look to expand the eligibility to reach a wider audience, providing a tailored option that can adapt to changing lifestyles.
With consumers feeling the financial strain and trying to make the money they have stretch as far as it can, pay-as-you-go usage-based insurance has gained momentum and consumers are looking for payment programs that will help save money on their auto insurance.
Since March of 2020 we have seen a high uptake of customers moving to CAA MyPaceTM. The total savings is estimated to be $5M.
The amount saved by the average individual is approximately 50% or $671.
The number of policy signups during the pandemic increased by 300% compared to the same period in 2019 (Mar 2019 - Dec 2019).
Service and Claims Excellence. We have skilled and knowledgeable associates who are there for Brokers, to help them meet the growing needs of their customers.
Relief Benefits. As mentioned in part one of this interview, in the past year, people have been driving less and it was clear that the right thing for us to do was to lower insurance premiums during a time of financial uncertainly. In total, CAA Insurance provided the most financial savings in the industry with approximately 18% relief in premiums during a time when it was most needed.
Q: In closing, what lessons have been learned to better prepare us for future national or global incidents?
MT: Having a strong business continuity plan in place, and ensuing it has been tested before it is needed. We were fortunate to have just that. We were able to pivot all our insurance support to remote locations in a very short period of time, with no interruption in service.
Product Flexibility: We must continue to look to innovation in creating products that are flexible and meet the ever-changing needs of consumers while offering them choice.
Communication: It's important to be clear, relevant, concise and timely with communication to Brokers and to ensure a steady flow of information for Brokers to have at their fingertips when servicing customers.
Finally, how we help customers in what matters to them most forms the role we play.