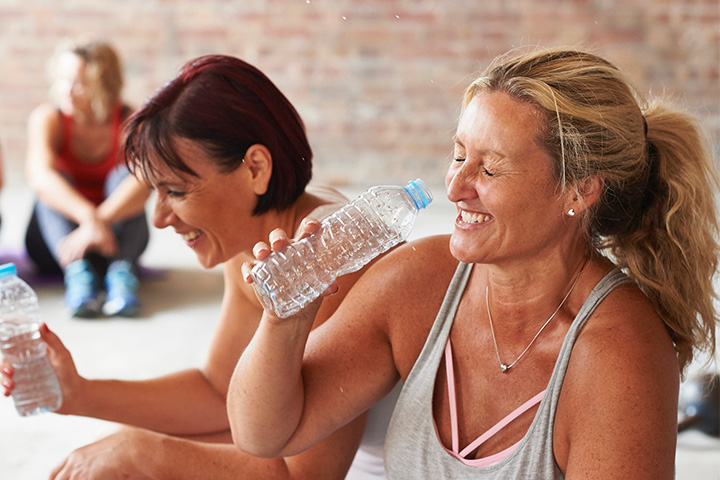 Jaunt Wellness - Sharing the Love
CAA Insurance Company launched the Jaunt Wellness platform to our broker partners six months ago. The program is designed to support your personal well-being journey and offers a community where you can connect with fellow colleagues and brokers. It's a holistic program focusing on physical, mental, and even financial well-being - it has something for everyone.
And now's the time to spread the love.
Refer a Friend
Hopefully, you are already enjoying all the benefits that Jaunt Wellness offers. Perhaps you're learning new tips and tricks from the Resource Library, snagging meal inspiration and recipes from posts on the social feed, participating in an instructor-led class, or even winning prizes through our monthly challenges. No matter how you use Jaunt, the program has so many great features. So why not tell all your friends!
The month of May's challenge is to 'Refer-a-Friend' – your chance to introduce your colleagues to Jaunt Wellness. For every friend you refer between May 1st and May 31st, you will receive one entry into a draw to win one three $50 Ultimate Dining Gift Card. The more people you refer, the better your chances of winning!
Sharing the love is easy
Simply share this postcard with your colleagues. It outlines steps to register for Jaunt Wellness and links to the App Store and Google Play store where the Jaunt App can be downloaded.
Once your friend has signed up and registered in the program, log one action of 'Refer a Friend' under the 'Feel' category on the Jaunt platform. Every action logged will give you one entry into the draw.
Your friends can share the love too! Once they've registered, show them how to refer their friends to Jaunt.
Not signed up for Jaunt?
What are you waiting for? Sign up and register today… and then refer a friend… and then refer another friend.
Download the "Sprout at Work" App (which powers Jaunt Wellness) from the App Store or Google Play
Select "Sign Up"
Enter the program name: CAAbrokers
Enter your work email address
To authorize your account:
Select your province
From the "Location" drop-down menu, select your brokerage
Then select your specific office location from the "Department" drop-down menu
You can also sign up and access Jaunt from your desktop. Go to caabrokers.sproutatwork.com and select "Register".
Pretty soon, you and your friends will be 'Jaunt-ing' your way to healthy lifestyles, with the chance to win great prizes along the way. If you have any questions, please contact your Business Development Manager.