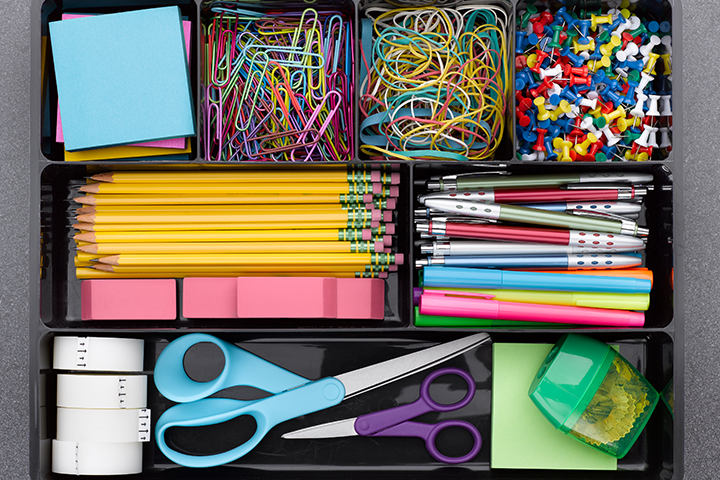 Content calendars: The best-laid plans really pay off
You can only remember seven things at once, according to Miller's Law. With all that's going on in life, do you really want to waste one of those remembering what you have to post to your Facebook account next Thursday?
You need a content plan, or even a content calendar
A calendar will organize your posts, but also improve the quality of what you post.
It's one of those "if you fail to plan, you plan to fail" things. Even if you're new to content management, you can give your content a big boost in consistency and that creates impact. And it's going to make your content a lot easier and well thought out.
Eight reasons why you need a content calendar:
Organization: A content calendar keeps you on track. It lets you plan in advance key dates, tie content to campaigns and identify cross-promote opportunities. It also helps you manage your time and resources wisely.


Gets the most out of your content: When you repurpose content across your marketing platforms, it builds more impact. You can get a lot of posts out of one short blog or article that you put on your website. Anybody who misses the article could see it on social media. And it can drive traffic back to your website, too.


Helps monitor feedback: You can use your calendar to keep track of how much engagement (clicks, shares, comments) a post generates. This will help you determine what works and what doesn't.


Let's you re-use successful content: You can use re-use or further build on your most successful content. You can also take a second run at content that didn't work.


Let's you see any gaps: When you use a calendar, you can more easily see the gaps. That could be in timing (you've missed a week), or in topics. For example, perhaps you have three topics you cover in your content. You'll see if you've gone too long without touching on one of them, or have put too much time in for another topic.


Helps with generating ideas: When filling in your calendar, new content ideas will often come to mind as you fill in your existing ideas.


Consistency: Pre-planning helps ensure the voice and messaging of your content is consistent with your brand.


Visibility across teams/for leaders: A content calendar keeps everyone within the organization on the same page with clear and approved messaging. If multiple people create content/post content, or if anyone has to step in for you, they can see exactly where things are.
A calendar is the key to consistency
When you get an overall look at what's coming up, you can see if anything doesn't fit. Keeping to your brand voice is important – that's how people get to know you. It can be confusing and potentially damaging to your brand if a post doesn't sound like you.
Should you build your own calendar?
Your calendar can be as simple as an Excel spreadsheet or a Google Sheet, but there are also pre-made templates and apps made especially to help you plan and track your content. If a spreadsheet works, that's wonderful. But you can also take a look at some of the free tools that exist. They may make sharing, tracking and organizing much easier for you. It's worth a small cost for an app if it saves you hours of creating and updating a spreadsheet.
Look for these things (or build them) in a calendar
Whether you use an app or a spreadsheet, your calendar should include a certain set of elements:
What you will post, including the headline, full content and call to action.
Where you will share it, including the platforms; this helps you make sure you're getting the most mileage and that you're adjusting for people who only use certain social media sites.
The topic and type of content. Sort your topics to see if you're doing too much of something and not enough of another.
Planned date for publishing. If you want to monitor your progress, add the date published, too.
Engagement stats, so you can see what was successful.
Once you set up and regularly update your content calendar you will see how easy it is to stay on track.
Albert Einstein said that we should never memorize what we can look up. Your content calendar won't make you a genius like Einstein, but it will make your content a whole lot better – and your marketing a whole lot easier.



There's a growing library of marketing articles just for Brokers, from CAA Insurance.
Follow us on Twitter and LinkedIn so you don't miss any great upcoming topics.