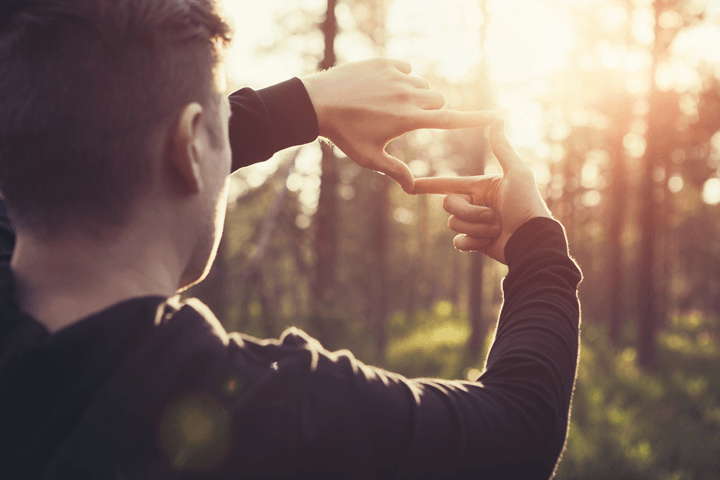 Perspective and Insight from Matthew Turack

I recently had the opportunity to sit down with Matthew Turack, Group President – Insurance, to discuss the upcoming challenges and insurance landscape for 2020, and what Brokers need to do to meet the needs of a new generation of insurance customers.
Q: What surprised you in 2019?
MT: There were two things that surprised me last year.
First being, the degree of the hard market and the resulting challenges Brokers are facing. Consumers are shopping in high numbers and Brokers are dealing with increased conditions from underwriters due to changing underwriting eligibility models. Industry professionals are surprised at how hard the market has become, and with so many mergers and acquisitions, market options for Brokers are narrowing.
Some insurers have imposed stricter underwriting standards, while others are increasing rates. Premiums are going up, demand is higher, and consumers are coming to the table educated and informed, looking for a fair premium for the risk at hand.
Secondly, the heightened interest in CAA Insurance and our success in growing our multi-channel distribution model. We've received great feedback and appreciation on our consistent, competitive rates in the market, and have seen a greater understanding of where our specialty areas fall within our desired risk appetite. We also see continued success with our MyPace™ option. Consumers love the option of choice when it comes to insurance and want more products that fit their everyday lifestyle.
Q: What role will innovation play in 2020?
MT: Let's look at this from a few different angles. From an Insurance Regulator standpoint, we've seen encouragement for innovation in insurance product offerings, and the removal of some boundaries that prevent us from looking at insurance in different ways.
In the claims process, many carriers are exploring online submissions through customer facing portals, allowing policyholders to access information on their claim on demand.
Launching new products: Consumers are looking for products that speak to various life stages. At CAA Insurance, we continue to focus on the trust and value that comes with being one of Canada's most trusted brands. We will continue to work on building relationships with consumers to be a trusted advisor and educator, and when in need, quick to respond.
Similarly, we continue to build relationships with our Brokers and support their business plans by providing expert claims, underwriting and marketing support from a position of trust and insight.
I think we'll see more distinction between carriers, with areas of innovation being a focus throughout 2020, along with a continued focus on digital improvements to make customer and Brokers' lives easier.
Q: Do you see buying habits changing, and the demand on Brokers increasing?
MT: Yes. Consumers are better prepared, doing research online and asking questions.
They don't understand technical definitions or insurance jargon, but they do understand pricing. They're coming to the table having done their homework and want an insurance advisor to walk them through the available options and provide advice and products to meet their needs.
Cheapest and fastest does not clearly meet the needs of consumers, especially when a claim arises, as that's when trust comes to the forefront.
The home and car are both investments, and consumers are looking to experts to provide information and education on the products and services they need to protect those investments. It is important to see the renewal cycle as an opportunity to engage with customers to validate their purchase decision was the right one.
Q: What do Brokers need to do to stay relevant and meet consumer demand?
MT: Consumer demands are changing, and Brokers are taking a multi-channel approach to stay relevant. Information is immediately available online, chat bots are answering questions and consumers want information and answers. Brokers are finding their space and the successful ones are taking a multi-channel approach.
A local presence in the community plays a role in consumer comfort and trust. Brokers who want to build on their brand and history in the community need to tell their story: what makes them different and educating consumers on product offerings to meet their needs.
Successful Brokers also ensure their website is relevant, up to date, and provides the consumer the information they need without having to go elsewhere. Brokers are focusing on the digital space and being in the channel where consumers are searching.
The normal working day of 9-5 is long gone and Brokers are making themselves available to provide the information consumers need, when they need it.
Brokers own the customer experience. When a policyholder wants to see their policy details, they should be going through the broker website for that information and not directly to the insurer.
Q: Is CAA Insurance well positioned with products and pricing for 2020?
MT: Yes. We have the products and pricing in place and are ready for the year ahead. Innovation and new products to meet the consumer demand is always top of mind and we continue to look at the shared economy and other niche programs.
Stay tuned for next month's chat with Matthew, where he talks about innovation in claims and offers insight into how CAA Insurance will continue to differentiate in 2020.