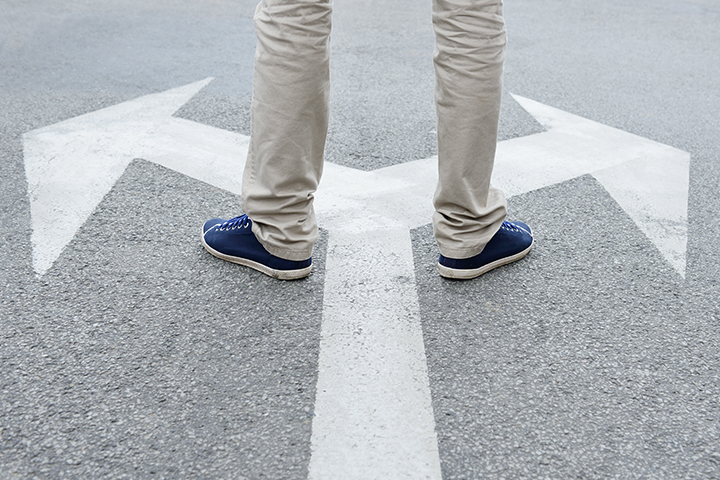 6 shortcuts to make marketing easier
There are two realities in marketing. First, there's never enough time to do it. Second, there's never enough money to do it.
Maybe you're lucky enough to have dedicated marketing talent. But often, you have to do it yourself. Either way, you've got to find clever ways to make the most of the marketing time and budget available.
You can save time and money on your marketing with these online tools. Many of them even offer free options to get you started.
Create simple designs, with Canva
Even if you're not a designer, Canva lets you create brochures, postcards, social media posts and more. You can upload your company colours and standard font to brand your pieces. Upload your own images or buy photos and graphics from Canva's built-in library.
Paid or free account? The free account has lots of functionality, but the paid version lets you easily resize designs for different social channels.
Copy and paste your writing into Visible Thread to find out how easy it is to read and understand. Visible Thread flags long sentences, long words and passive sentences (which are less interesting to read). Go beyond the readability stats that Microsoft Word offers and give your blogs and articles extra polish and appeal.
How does this article score?

Paid or free account? Among other features, the paid account lets you drag and drop an unlimited number of Word and pdf files and test web pages. If you don't mind copying and pasting your content, the free version of VT Writer works just fine.
Record your blogs and articles, with Google Docs
Maybe you love the tippity-tapping of your fingers on the keyboard. For those who don't, now you can create your document in Google Docs by dictating your story. It's ideal for people who shine face-to-face, but struggle to capture their words on paper. You'll need to go back and edit, and adjust the punctuation (commas and periods aren't 'heard' within the dictation). This tool is free if you have a Google account.
Easier newsletters, with MailChimp
Write, design, personalize and email your newsletter or announcements to send to your contact list. It adheres to Canadian privacy legislation and manages unsubscribes for you. Get great stats, comparing your open rates to others in your industry. It's easy to use your brand colours, logos and pictures, too.
Paid or free account? MailChimp's free up to a certain number of addresses. Recently they've reduced the number of templates and features in the free account though, so it can be limiting.
Let your customers have a say, with Survey Monkey
Regular feedback is important. Survey Monkey lets you do online surveys, quizzes and polls quickly and easily. Even better, it tallies the results for you, so they're ready to analyze. You can brand with your colours, logo and graphics.
Paid or free account? Like MailChimp, size dictates whether the free plan will work for you. The free account is a great starting point to try it out. It lets you create and send a survey with up to 10 questions, and receive up to 40 answers.
Keep an eye online 24/7, with Google Alerts
Set up Google Alerts with your name or company name. You'll know quickly if anybody's mentioned you online, making brand reputation management easier. You can also set up some keywords on any topic. This gives you lots of great content that you can re-use on your own social feeds. You'll have relevant articles from other experts you can share, without spending hours doing manual searches. And, it's free to use.
Get started today: Try one tool
Choose the tool that you think you'll use the most and set up an account or free trial. Give it a little test drive and see how you like it.
Former GE Executive Beth Comstock said "Marketing's job is never done. It's about perpetual motion. We must continue to innovate every day." Making use of these shortcuts can sure make that marketing job a lot easier.



There's a growing library of marketing articles just for Brokers, from CAA Insurance.
Follow us on Twitter and LinkedIn so you don't miss any great upcoming topics.