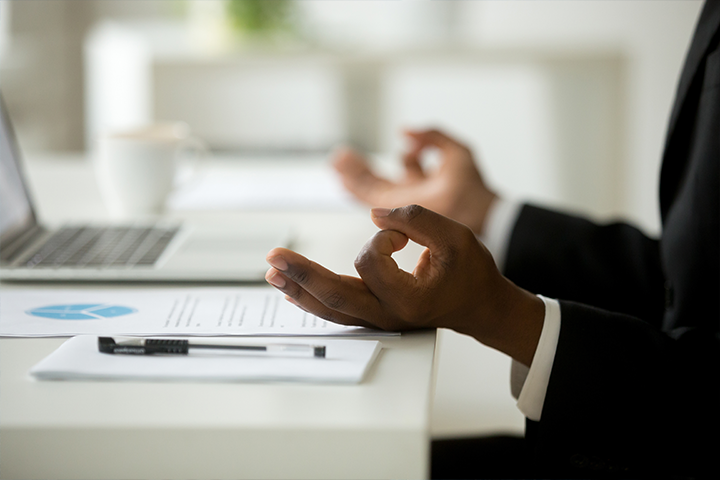 Unlock the best version of yourself
Over the past months, everyone has had to change. We've changed our work locations. We've changed our social habits. Some have even changed their living room paint colour.
And while we shifted our daily lives into a new reality, for some it has been difficult to continue to focus on their health and overall wellness. Gyms have been closed forcing people to adapt their exercise regime. The stress of the increased work and a lack of 'water cooler' chats with our colleagues has left many feeling anxious (I know I have turned to my friends Ben & Jerry more than once over the past few months…).
CAA Insurance is part of an organization that has always placed priority on the wellness of its associates. We invest in providing employees with tips and tools to help them stay healthy, engaged and productive, through a dedicated Health & Wellness team. Everything from exercise ideas, to healthy cooking, to stress management solutions, CAA Associates have been able to learn and thrive, even during the recent months.
We know many peoples' energies have shifted from maintaining a healthy lifestyle to other priorities. We get that, and we may be able to offer some help for you, our Broker partners.
Working in collaboration with our Certified Fitness and Registered Health Coach, Joanna Marra, we have created a guide full of tips and tricks on health and wellness, which you and your fellow brokers can use to help reinvest in yourselves. Whether at home or in the office, there are steps you can take which are simple and don't take much time or effort, and that can position you for a successful health and wellness journey. This guide includes exercise routines, information on nutrition, ergonomic recommendations, and more.
Please visit our Broker Portal to download the guide today. It's an easy first step on your journey.
Why are we doing this? We want to help you be the best version of yourselves. We want to keep you well and healthy. It's what we stand for as an organization, and because of our resources, we wanted to extend our hand to you.
We are committed to continuing this journey, and will be providing regular tidbits of wellness information, appearing each month in The Scoop newsletter. As well, we will continue to add to the program, providing you with a myriad of health and wellness information that you can implement in your lives, and within your brokerage, helping everyone stay well and safe.