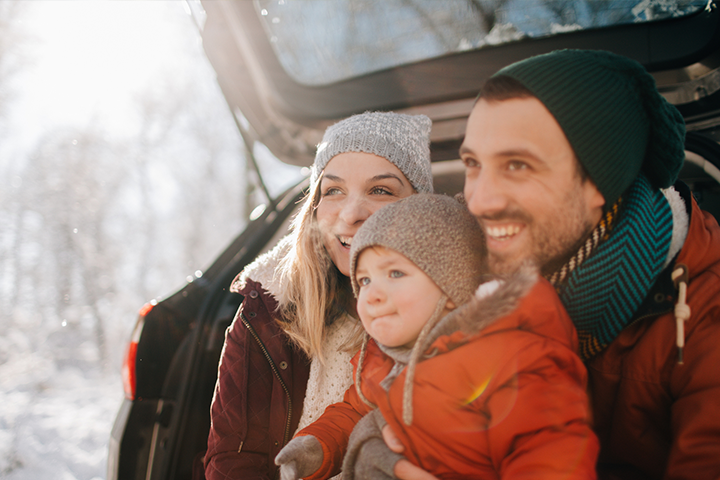 A simple solution for low mileage drivers
CAA MyPaceTM: available in New Brunswick and Nova Scotia, and now in Prince Edward Island effective February 15, 2021.
You have already heard us talk about CAA MyPace – Canada's first pay-as-you-drive payment plan for automobile insurance. This program is a perfect solution for low-mileage drivers. And let's face it – that's a lot more of us these days.
How it works is simple.
Upon enrollment, a premium is paid for the non-driving portion of coverage, and a small amount is paid to cover the first 1,000 kilometers that is driven. A device is to be installed in the OBD port of the vehicle, which will record kilometers driven. Once the mileage nears 1,000 kilometers, the policy is 'topped up' with another 1,000 and an additional premium is charged. And so on…
Customers can take control of their insurance premiums by monitoring how much they're driving through a CAA MyPace app or via our convenient portal. This payment plan is ideally suited to those who drive less than 9,000 kilometers a year.
And it's easy to switch to our pay-as-you-drive payment plan.
Why? Because we will process the policy for you! If you're switching one of your customers to CAA MyPace, simply submit the request or new application to our Broker Support team. The subject line should read: CAA MyPace Application. We will process it for you, and then contact you to add the payment information and release the policy.
Customers who decide that CAA MyPace is the right fit for the current situation, can revert back to a traditional automobile policy when their driving habits return to normal, with no penalty or fees.
If you want to know more about CAA MyPace, we offer training webinars. Just contact your Territory Manager, Lynne Gerhardt, to arrange a session, or should you have any other questions about the product.
CAA MyPace – a simple solution for today's drivers.