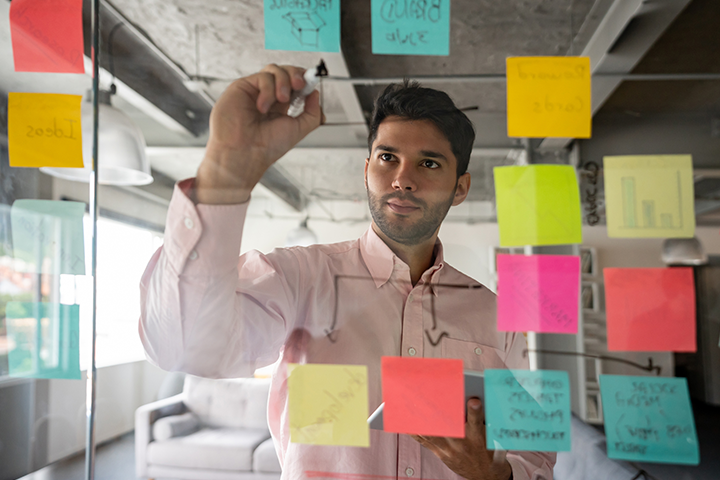 The how, why and where of owned, earned and paid media - Part 2
"Paid media can amplify your content or campaign to a much bigger audience, but you have to start with great content or a great offer – your owned content has to be good before any paid campaign can provide the right results." Mike Leon, President and Founding Partner of Brand Heroes
In Part one of this series, we looked at the difference between the three types of media/content strategies. In this installment, we'll take a closer look at paid media. Then we'll illustrate how to use all three in a simple campaign.
Paid media – the good and the bad
Here's a list of the pros and cons of the most popular social platforms and channels where you can invest your advertising dollars.
Facebook
Pro: It's a good platform for certain objectives like putting out an offer or incentive to your base of followers. You can also use it for lead generation to a wider group of consumers, but it is challenging to really focus your targeting so this can be a bit of a 'shotgun' approach. Facebook does offer great small business support and a lead generation form. You can also measure likes, shares, comments.
Cons: Your reach is going to be limited. Your audience on the platform is likely going to be more mature consumer segments. Facebook is not ideal for reaching millennials or younger consumers. Also, you will be competing with personal posts for audience attention, so you will need to structure a strong ad and offer.
Instagram
Pros: This is a visual platform so you can use powerful images and videos for your ads. Same great small business support as Facebook (some might say better) and you have a wider reach for your audience.
Cons: You cannot embed links in your ads or posts. Some Instagram users are now used to the whole 'link in bio' instructions, so this is more of an inconvenience for most.
Google Adwords for business
Pros: You can target consumers by keywords that they may use to search for your products or services, as well as by location. Very easy to measure results, but be careful about using impressions as a measurement. A recent analysis found that impressions don't truly reflect consumer interest or activity. "Impressions are like yelling down a long street full of people," according to Mike Leon.
Cons: There is a potential to overspend or lose money. Google ads can become very expensive very quickly – sometimes without producing the results you desired. Understanding Google ads and navigating keywords requires an in-depth knowledge that is usually found through a digital agency or by taking an online course like those offered through LinkedIn Learning.
LinkedIn
Pros: If your marketing plan includes acquiring consumers in specific professional groups, you can utilize LinkedIn with targeting based on professions or job titles. LinkedIn also has a strong small business support team, a few options for reaching your audience, and an excellent lead generation form for sponsored ads. LinkedIn Live is also a great platform for live-streaming if that is part of your marketing campaign.
Cons: The process to set up the parameters of your desired segments can be challenging – mainly in being able to establish really focused targeting. And you are limited to segmenting only by professional attributes, unlike the other platforms where you can include more personal attributes and interests to pinpoint to your desired audience.
Case study - A small campaign that uses all three kinds of media
Here's a hypothetical example that demonstrates how you can use owned, earned and aid media in a small campaign.
When you are building a marketing campaign with paid media, decide your 'why' first. This will help guide you to the right platform or channel for your campaign. The main 'whys' include brand awareness, consumer engagement, leads and sales.
Let's say you want your campaign to drive leads and sales to your brokerage (your 'why'). Here are some ways to accomplish your campaign goal using owned, earned, and paid media:
You create a webinar or podcast on the 5 most important questions to ask your insurance broker (owned).
You create Facebook, google and/or Instagram ads (paid), and a blog post (owned) highlighting how consumers can overcome the challenges of knowing what to ask their broker, and you provide a 'contact us for a quote' form.
You send an email (owned) or create a blog post (owned) with registration access to your network partners, local neighborhood Facebook groups or other online groups. This offers people an outlet to share your content to those in their base who may be interested (earned).
The likes, shares and comments from the Facebook and Instagram ads may generate more 3rd party interest (earned).
This is a simple example, but you can see how owned, earned and paid media can work together to create a successful marketing campaign.
Shameless plug: The articles in this series were created with the help and guidance of Mike Leon, president and founding partner of Brand Heroes, a leading boutique brand storytelling agency. Mike's twenty years experience in Canadian and international markets has netted him a robust roster of clients, awards, and recognition. Mike and his team have helped many brokers define their brand, build their online presence, and grow their business.



There's a growing library of marketing articles just for Brokers, from CAA Insurance.
Follow us on Twitter and LinkedIn so you don't miss any great upcoming topics.