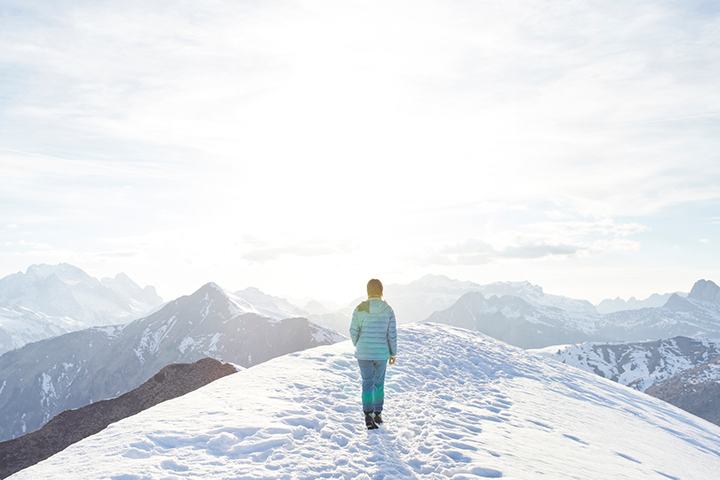 Looking ahead at 2023, with Kathy Corbacio

To close out 2022 I spent some time chatting with Kathy Corbacio, AVP of Business Development, where she reflected on the year and offered insights on how CAA Insurance continued to differentiate itself in the marketplace. We recently re-connected and talked about the importance of supporting our broker partners and what 2023 may bring.
Q: What is on the horizon that excites you?
KC: There are so many amazing initiatives that we will continue to grow upon or launch in 2023, including:
We will continue to strengthen our Jaunt Wellness program by creating monthly challenges with fantastic prizes to be won. The program is open to all brokers across the country, and offers a holistic approach to health and wellness, while inspiring fun competition amongst colleagues and fellow brokers.
We will be providing training on Cybersecurity Awareness and Prevention in March. Most people are aware of the dangers that exist in the online world, but many do not understand the extent of cyber attacks. This one-hour online webinar will review the different types of attacks that are prevalent today through real-life examples. It will also go over what steps you can take to protect important, sensitive information and prevent devastating hacks, both personally and within your brokerage.
After a three-year hiatus, we are excited to bring back an in-person Broker Marketing Academy event. Nestled in the heart of Oxford County in Ontario, 20 invited brokers will come together at Elm Hurst Inn & Spa, to learn and further hone their marketing skills. This long-awaited event is happening June 5 – 9th, 2023. Stay tuned for more information on the event and how to apply to attend!
We will also continue the path of deepening relationships with our broker partners, which is at the heart of everything we do. A top priority will be looking for ways to create ease of doing business. We understand and appreciate that the easier it is to interact with CAA Insurance, the more time you have available to spend with your customers.
Q: What is CAA Insurance doing to reinforce our support of brokers and the broker distribution channel?
KC: We continue to maintain the spirit of our original broker appointment strategy, implemented when we entered the channel in 2015. We are selective in who we choose to partner with and enforce a robust due diligence process before any brokerage is appointed. This is fundamental in establishing the foundation of solid broker network relations, while not oversaturating any given territory.
To me, the secret sauce to strong support of our brokers is just old fashion relationship management and staying true to our promise and broker strategy. We always look forward to meeting with our brokers quarterly (and this year, many of these meetings will be in person!). These discussions are important to understand what is working and what needs to be addressed to support business conduct. We also share updates about what's happening at CAA Insurance and within the industry. We truly appreciate these relationships and find every opportunity to connect with our broker partners – I am a big believer that every strong relationship requires two-way conversations.
Q: What is your team's primary focus on supporting brokers and developing relationships?
KC: Our mantra is to be visible, supportive, and collaborative. We understand how busy a broker's day can get, so we strive to be available whenever possible to relieve some of the pressure. We make sure we are on top of company, product, and system developments so we can act as valuable resources for our broker partners.
Communication is key to any successful relationship, and the Business Development team prides itself on providing information in a timely and effective manner. We know that you receive many communications from multiple markets and sources on any given day. We keep this top of mind when deciding to whom and how our messages are shared.
At the end of the day, we are there for our brokers. We stay connected and strive to understand your needs and respond with solutions to your challenges.
Q: What advice would you give to your younger self?
KC: Invest in yourself! Not only from an education and learning perspective, take time to focus on health, wellness, and well-mindedness. It's so important to take time for you. By doing so, you can become the best version of yourself, which in turn makes you a better leader, parent, friend, sibling, and partner. It may sound easy, but it requires reminders, practice, and a lot of self-reflection. Trust me – putting in the work is well worth it!
Finally, I'd tell myself not to sweat the small stuff! And remember to have fun and not be afraid to celebrate your successes.