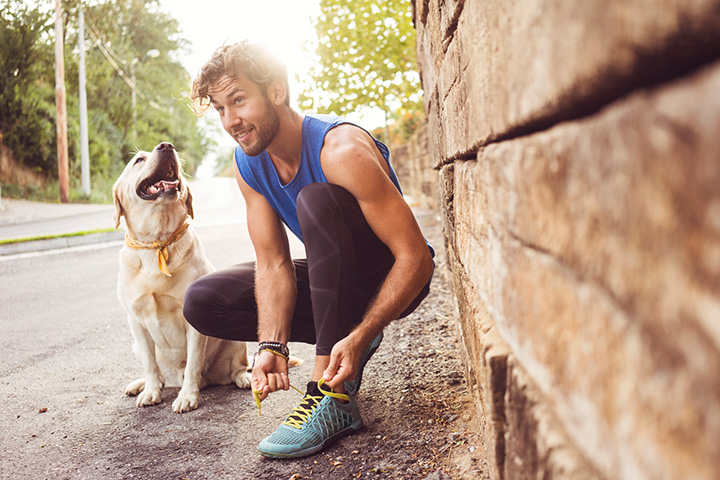 Let's Jaunt.
CAA Insurance is committed to supporting the health and wellbeing of our broker partners. Over the past few years, we have offered a variety of holistic wellness resources through Quarterly Broker Packages and the Scoop Newsletter. We have also offered live webinars, stretch breaks and meditation classes. And now we are excited to be taking our commitment to the next level with the launch of our new online platform – Jaunt Wellness.
Designed just for you.
Jaunt Wellness has been years in the making and is being offered exclusively to all CAA Insurance Brokers across the country. This free, online platform is available to everyone, and is a giant leap towards helping you with your wellness efforts.
"The past few years have taught us how important it is to maintain a healthy lifestyle, both at work and at home," said Kathy Corbacio, CAA Insurance's AVP Business Development. "The Jaunt Wellness program solidifies our commitment to supporting our broker partners by offering a holistic approach to health and wellness."
What is Jaunt?
The Jaunt platform has been designed to support your personal well-being journey and offers a community where you can connect with fellow colleagues and Brokers. You will quickly see that the platform is all-encompassing and focuses on physical, mental, even financial wellbeing - it offers something for everyone. With Jaunt you can:
Set personalized goals to focus on what matters most to you
Track activities or connect a wearable fitness device
Earn points, badges and climb the Leaderboard as you progress
Participate in peer-to-peer, team-based or network-wide challenges
Learn more by browsing the content Library, which includes 75+ videos
Connect with others on social streams and community groups
CAA will be setting up regular wellness challenges in Jaunt to help you work towards your individual goals, and to enjoy some friendly competition with your colleagues and fellow Brokers.
Ready to Jaunt?
To begin your journey and register for Jaunt, please follow these simple steps:
Download the "Sprout at Work" App (which powers Jaunt Wellness) from the App Store or Google Play
Select "Sign Up"
Enter the program name: CAAbrokers
Use your work email address
To authorize your account:
Select your province
From the "Location" drop-down menu, select your brokerage
Then select your specific office location from the "Department" drop-down menu
You can also register and access Jaunt from your desktop. Go to caabrokers.sproutatwork.com and select "Register"
If you have any questions, please contact your Business Development Manager.