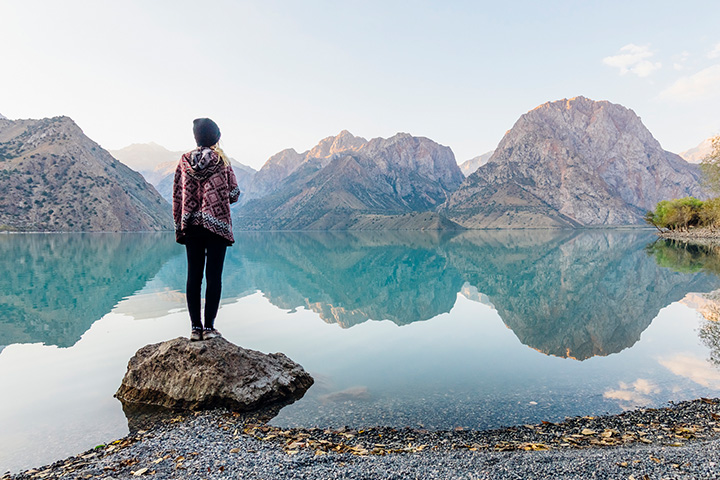 Insights and reflections of 2022, with Kathy Corbacio
I recently had the pleasure of sitting down and chatting with Kathy Corbacio, AVP of Business Development. During our discussion, she reflected on the past year and offered her insights on how CAA Insurance continues to support its broker partners.
Q: How does CAA Insurance continue to differentiate itself in the market?
KC: I am very proud of our numerous unique offerings, not only for customers, but for our broker partners. One aspect I know both audiences appreciate is the stability we maintain with our products and rates in the marketplace. Additionally, we continue to be the only insurer in Canada to offer a pay-as-you-drive payment program, CAA MyPace. This gives customers control of their premiums while creating retention opportunities for brokers.
I am also proud of the value-added initiatives we offer exclusively to our broker partners. These investments demonstrate our commitment to the independent broker channel and our priority in fostering strong relationships. Some of these initiatives include:
Our new Jaunt Wellness Program just for CAA Insurance brokers. We know that people who maintain a healthy lifestyle are more productive and engaged. We have always had an internal wellness program at CAA Club Group, and over the past couple of years have expanded it to our broker partners. Several live sessions, resources, presentations, and advisory columns have been shared monthly, and most recently we were thrilled to launch our Jaunt Wellness program. Open to all brokers across the country, the program introduces monthly challenges that creates healthy competition on an individual level as well as between colleagues and fellow brokers, along with the chance to win great prizes. This investment solidifies our commitment to supporting the health and wellbeing of our brokers today and in the long term.
The Broker Marketing Academy. This unique program educates brokers on the world of marketing. It was created based on broker feedback that there are many industry product and sales seminars available, but a lack of education around marketing. In 2019 we launched our first in-person, week-long event where we welcomed 15 brokers to learn about marketing topics such as branding, traditional marketing, marketing automation and more. Due to the pandemic, we pivoted to offer online, self-paced modules, available on our Learning Management System. The great news is that we are excited to host an in-person event again next year in June – stay tuned for details!
Q: What are you most proud of in 2022?
KC: There are many highlights from 2022, but when I reflect on the year, there are truly a few moments that standout. One highlight was the many interactions with broker partners at the various provincial conventions. During these conversations brokers expressed to me how pleased they are with our partnership and the overall direction that CAA Insurance is taking. Brokers told me that they feel supported and heard, which is precisely our goal.
I am also proud of the launch of our new CAA Automobile Extension Insurance product in Manitoba and Saskatchewan. While we are not the only market offering this top-up protection, we have created a number of first-to-market discount and coverage options. This product provides drivers with additional choice and flexibility over their auto insurance.
Finally, I am happy that we can continue to offer a competitive product which allows our broker partners to not only grow their customer base but support their customer-retention strategies.
Q: Was there anything that surprised you in 2022?
KC: The impact that the pandemic and economic situation has had, and continues to have, on claims handling and service levels. It's been the perfect storm, no pun intended! Claims have been impacted as drivers re-familiarize themselves with being back on the roads. And, as with so many other industries, supply chain and product shortages are straining our claims handling. Finally, CAA Insurance, like many organizations, has struggled with internal staffing resource availability. All these unforeseen circumstances have contributed to the delays we are experiencing within the claim adjustment cycle. We understand this is frustrating to customers and brokers, and we are committed to making improvements with our communication and claims adjustment process, wherever possible.
Q: In your opinion, what makes a strong leader?

KC:

I don't have a secret sauce. To me it comes down to living by some basic principles:
Being a good listener and having an 'open door' policy
Communicating in a clear and timely fashion, while setting expectations
Investing in the well-being of others
Leading by example – if you don't walk the talk, others won't follow
Being deeply invested in the development, success, and future of a team
Having fun and celebrating success!