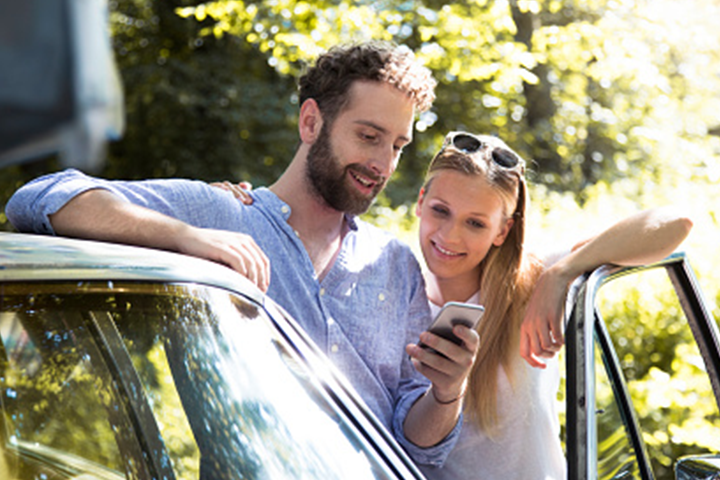 Driving less? Pay less with CAA MyPace.
CAA MyPaceTM - now available in New Brunswick and Nova Scotia!
Let's face it - times are different. Physical distancing, non-surgical masks and washing your hands 5,000 times a day are part of our new every day.
The other change for many is that they are staying home more, and rarely driving their vehicles. Gone are the days of commuting to work, traded for home schooling and working at the kitchen table. A number of people may also be looking for ways to save money.
CAA Insurance may have the solution.
As of December 1, 2020, we are proud to offer New Brunswick drivers Canada's first and only 'pay-as-you-drive' payment plan for automobile insurance – CAA MyPace. This solution, ideal for people who drive less than 9,000 kilometers a year, lets drivers take control of their car insurance costs, because they only pay for the kilometers actually driven. CAA MyPace has been available since October in Nova Scotia, and is coming to P.E.I. in early 2021.
How it works:
Once enrolled in the CAA MyPace plan, customers receive a device to be installed in their vehicles. Then all they need to do is start driving. They pay a base premium (for coverage when not driving) and for the first 1,000 kilometers up front. Once that limit is reached, they pay for the next 1,000, and so on. Typically, it is an ideal plan for retired drivers, or those who take public transit to work, leaving their vehicles parked at home. But the current state has opened up its eligibility to a swarm of new people.
And it's easy to switch to our pay-as-you-drive payment plan.
Why? Because we will process the policy for you! If you're switching one of your customers to CAA MyPace, simply submit the request or new application to our Broker Support team. The subject line should read: CAA MyPace Application. We will process it for you, and then contact you to add the payment information and release the policy.
Customers who decide that CAA MyPace is the right fit for the current situation, can revert back to a traditional automobile policy when their driving habits return to normal, with no penalty or fees.
If you want to know more about CAA MyPace, we offer training webinars. Just contact your Territory Manager, Lynne Gerhardt, to arrange a session, or should you have any other questions about the product.