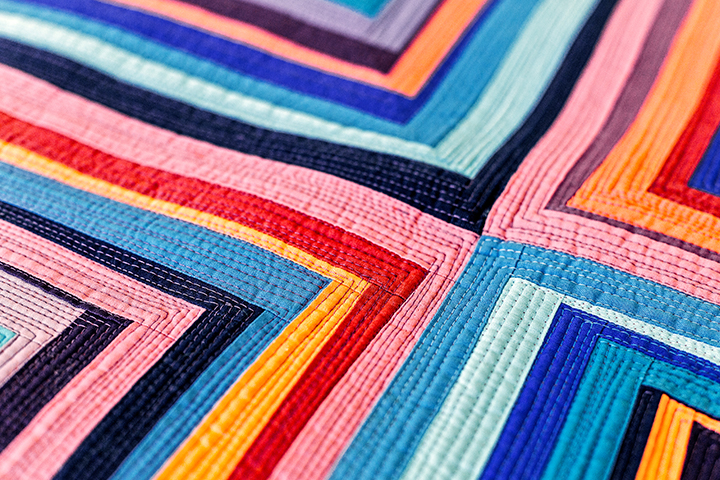 Data mining: Piecing together a beautiful picture
In 1991, a Civil-War era quilt set records when it sold at a Sotheby's auction for $264,000. Admittedly, the quilter was an artist. But that's still a lot of value for fabric scraps the quilter had saved up to make a beautiful blanket.
Take a look at the data your brokerage has, and you'll find out you too can piece together a pretty amazing picture from free stuff you may not be using.
When you mine your data, you can find patterns and meaning that can help you build your business. Data mining's ideal if you don't have a huge marketing budget, because it's free data. Better yet, since it's your own customer data, it's going to be a perfect fit for you.
What can you use your data for?
You might start with exporting and sorting your customer records from your Broker Management System (BMS). That will tell you who your best customers are and where they live. Our related article covers you how you can find more of your preferred customer. But your BMS can tell you a lot more than that, too.
Sort your customers based on the products they have. Are there trends that would help you cross-sell to other customers? Maybe you could create bundles beyond home and auto policies.
Sort customers based on important dates. The date of their first policy lets you send a thank-you message each year. Their date of birth means you can send a birthday greeting. Upcoming policy expiry/renewal dates let you get in touch and discuss new products, rather than simply sending a renewal notice.
Your Broker Management System is only the beginning
Your BMS is a treasure trove. But when it comes to your marketing, don't ignore your website analytics and your social media post results.
Those two sources can tell you how your marketing is working. Each has lots of free information. If you or your vendors don't do it now, consider looking regularly at:
Which web pages get the most visits.
How long readers stay on each page.
Where website visitors come from.
Which social posts get the most engagement (clicks, likes and shares).
Which platforms (e.g. Facebook, Instagram, Twitter, etc.) work best for you.
If you re-post, which dates, times and images were most successful.
A close look at your data also shows you what's missing
Just as important as using the free data you already have, is deciding what else you should start collecting.
Tracking complaints can help you save a customer relationship. It can also show you trends and insights to predict a problem before the customer even has to mention it.
Identifying how your customers prefer to be contacted means you can keep in touch at your customer's convenience. Maybe they prefer an email to a phone call. It will also help you keep the records that you must have to market within privacy legislation.
Noting how you acquired a new customer will help you see what types of promotions worked and where you should invest your marketing and advertising budget. It also lets you thank existing customers for referrals – an important step in keeping referrals rolling in.
Once you know what you don't know, you can set up your BMS and help your team collect the data you need to make future business decisions.
Data lets you hit new product sales out of the ballpark
When insurance providers create a new product, they typically have a target consumer in mind for it. Find out what that is (or make your best guess based on the product) and you can use your data to target promotion to the customers it fits best.
Debbie Harrison, B2B Marketing Manager at CAA Insurance, cites the example of CAA's MyPaceTM. It's designed for low-mileage driving customers. Your BMS will filter those customers that fit the low-mileage profile. If the product is a money saver for them, they'll be thrilled that you reached out before they needed to ask.
Like those quilters who used what they had to make something amazing, you can do the same
You have a lot of data – that fits you like a glove – at your disposal. If you're marketing without considering your own data, you're missing a golden opportunity.
Even if your data looks like random bits and pieces, start putting them together, the patterns will appear and you'll get beautiful results.
Related articles:
Data mining: It's cloning for marketers
What treasures are hidden in your data



There's a growing library of marketing articles just for Brokers, from CAA Insurance.
Follow us on Twitter and LinkedIn so you don't miss any great upcoming topics.