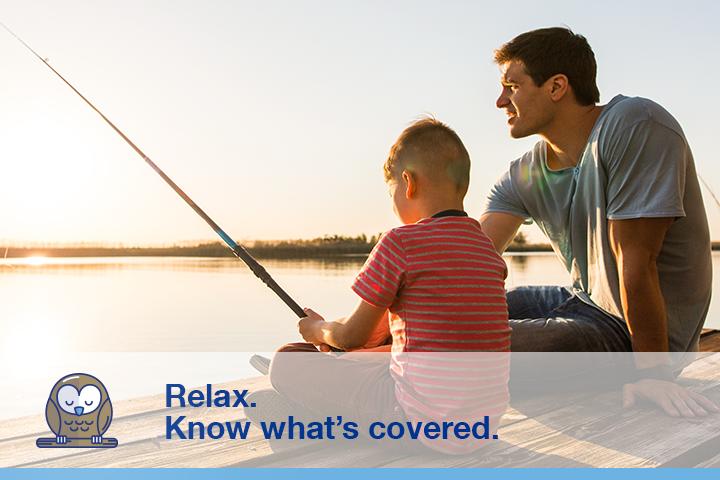 Cottage Sweet Cottage
Fishing at dawn. Reading a novel on the dock. Roasting marshmallows over the fire at dark. We Canadians love our cottages, and for good reason. Being at the cottage has a completely different vibe from being at our work-week home. But that's not all that's different at the cottage.
There Are Special Considerations When Insuring Your Secondary or Seasonal Home
We use our cottages differently, so there are different things to consider when you insure, compared to your primary home:
Do you use your cottage year-round, or seasonally? If it's seasonally, is somebody checking on it regularly in the off-season?
Could fire trucks get to your cottage? If firefighters can't reach it, costs from a fire could be much higher than it would be at home, where the home might be more easily reached.
How are you heating your cottage? Your insurer will want to know if you have any wood heat sources. And if you do, there may be conditions (like certifications, regularly chimney cleaning, distance from flammable materials) you have to meet.
Do you have alarms for floods, fire or burglary? An alarm can be particularly important to alert you if there's a problem – and costs to fix damage may be lower if the problem is discovered and steps are taken right away.
Are you renting out your cottage? Some insurers won't insure a rented cottage. If you're renting it out at all, make sure you check with your insurance company first.
Know What's Covered
It's important to find out in advance if your policy covers:
Contents
Outbuildings
Campers or trailers
Toys like snowmobiles, boats and personal watercraft
Remember, even if your "toys" are covered, there might be limits on coverage and where they can be used (for example, if you take your boat to Florida in the winter).
There Are Some Similarities to your Primary Home Coverage Though
Like home insurance, you should have liability coverage. This covers you and your property if somebody is hurt on the premises.
Like your primary home coverage, fire is covered, but other events might not be. For example:
Vandalism
Flood
Water damage
Septic back-up
Fuel-oil release
Earthquake
Did you know…?
Some insurance companies will only insure your cottage if you have your primary home insurance policy with them.
Seem too complicated?
That's where your insurance professional can help. They can help you pinpoint the key details and make it simple to set up cottage coverage that makes the most sense for you.
RELAX. KNOW WHAT'S COVERED.