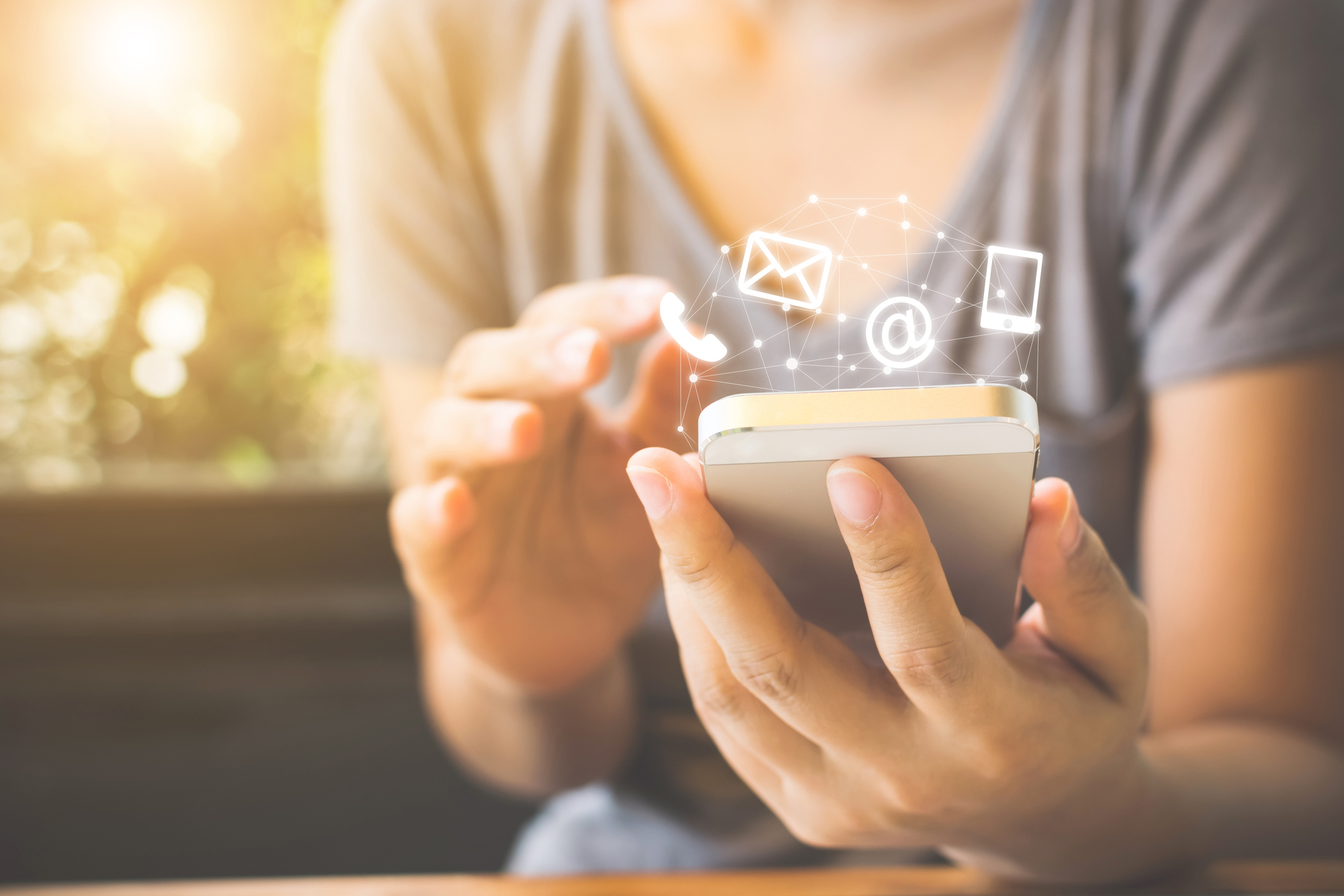 Digital Marketing Trends for Brokers
Digital Marketing Trends for Brokers
It's safe to say that the internet isn't going away anytime soon. 88.5% of Canadians use the internet, over 50% use social media, and spend an average of 40 minutes on Facebook every day. And these numbers are still increasing – the younger they are, the more online they are. Given how much time and thought people spend on the internet, if you're looking to acquire and retain customers, sooner or later you'll have to go digital.
Luckily, digital marketing is still marketing – the same principles apply, even if some of the specifics are new. Like any marketing campaign, digital marketing works best when you sit down and come up with a solid plan – let's take a look at the fundamentals to consider.
Have a purpose, have a plan
When figuring out where to focus your efforts, think: what is your end goal? Getting people's attention is great, but what would you like to do with that attention once you have it? When someone adds you on Facebook, what is your next step? When someone visits your website, what do you want them to do, or find?
Your answers to these questions will probably determine what materials and channels you'll want to develop. If you want to position yourself as a trusted expert, you may want to direct people towards informative articles or videos you have. If you want to make the insurance process easy for people, you might want to direct them towards an online quoting tool you've developed. Or if you're more comfortable talking on the phone or in person, direct them to call you, or set up a meeting. The main thing is, once you have their attention, don't let it wither on the vine – direct it towards your strengths!
Choose your channels
The digital landscape is changing and growing, and being everywhere can be costly and difficult to do. You'll want to be where your clients (current or intended) are – and whatever you do, you'll want to do it well. So, choose carefully!
Landing page/website
A home page can act as a hub for all your online endeavours. All other channels can point your audience towards it, and it can contain anything you want. Don't skimp on the calls to action here – make sure it clearly lists the products and services you offer, your contact information, and any resources you'd like the viewer to see. However, a website doesn't promote itself – you'll want to combine it with other channels.
Social media
Being on social media lets you maintain regular contact with clients, and find and attract new ones. The more visible you are here, the closer you are to people when they consult their communities for recommendations.
There is no shortage of social media platforms out there – try and find out where your audience spends their time. Facebook, the most popular, is a safe bet, and allows the greatest variety of content to be posted. LinkedIn is mostly professionals, and so might also be worth considering. Twitter and Instagram are popular, but might be odd fits for brokers – but if you're very good at arguing or photography, respectively, they might be worth considering.
Once you've chosen your channels, it's time to start posting. As for what to post, the sky is the limit – advice, statistics, links to articles, useful resources jokes, pictures, memes, questions – if you can get people to read it and/or interact with it, it's worth it.
Online resources, interactive tools, videos, quizzes, and quoters
Interactive tools, articles, insurance assessment quizzes, explainer videos, online quote generators, and other content can form the bedrock of a good content marketing campaign. If the content is good, interesting, or useful, people might share it on social media, or link to it on their own sites, or recommend it to others.
Newsletters and mailing lists
A regular newsletter, sent out to a list of subscribers, is as old-fashioned as it gets on the internet, but it's not a bad idea! From the user's perspective, it's a low-commitment way to be stay informed. From the broker's perspective, it's a simple way to regularly remind clients of the benefits of insurance and the products you can offer.
Search engine marketing
Search keyword marketing is a competitive field – lots of people are vying for the same few keywords. Try to get an edge by getting specific – for example, instead of taking out ads on "insurance broker", try "insurance broker Kitchener", or "insurance broker minivans".
Also, the big search engines (Google and Bing) both have maps and features which can be advertised with. Your clients can leave a review on Google Maps that will boost your visibility when people search for insurance brokers close to them.
Make it personal
Social media and the current online landscape emphasizes person-to-person connection. Of course, you'll want to leverage your company's brand to take advantage of its reputation and name recognition. But you'll also want to take advantage of the opportunity for personal outreach that online offers. Clients appreciate connecting with real people, and you'll appreciate the loyalty that personal connections can bring. So, if you're comfortable with doing so, speak familiarly, like you would face-to-face.
Marketing is something of an art and something of a science – there are tactics that work better than others, but no guarantees. But by taking stock of your strengths, your resources, and your audience, you can develop a digital marketing strategy that can set you apart from your peers.