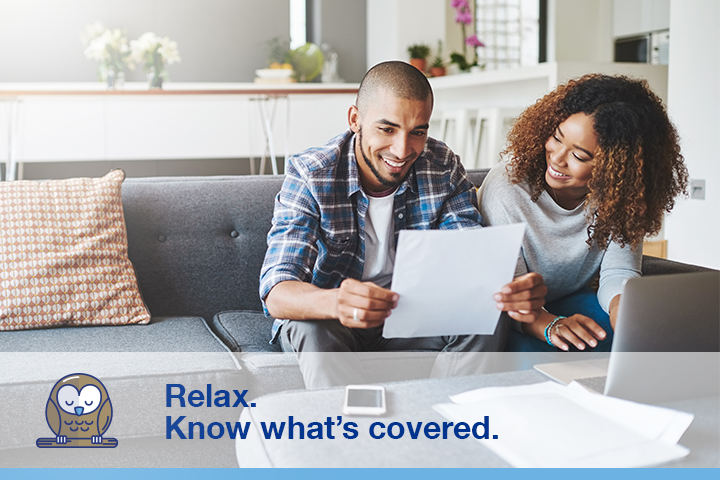 What to Expect When You Make a Claim
All those sayings about home? They're all about how we feel about where we live. Your home's your castle. There's no place like home. Home Sweet Home. Did we mention home is where the heart is? Whether you live in a condo or a house, it's no wonder that damage, theft or a break-in is devastating.
An accident resulting in an auto claim can range from being inconvenient, to frightening or painful. You don't need stress during the claims process on top of that. Knowing how it works can help.
Your insurer's job is to get you back to where you were before the accident, as soon as possible. Here's an overview of how it works, step-by-step.
How a Claim Works
Start Here: Once You're Safe, Call Your Broker. They Can:
Help you understand what's covered
Remind you of your deductible
Help you decide if it makes sense to claim
Explain the next steps to take
By the Numbers: Can't find your policy number? Your broker will have this.
Make Your Claim
You or your broker contacts your insurance company.
Behind the Scenes: If there's damage to your vehicle your insurer will assign you a claims adjuster. They will review the damage and determine the next steps. If there are any injuries, they'll also assign an adjuster to help you seek treatment.
By the Numbers: You'll get a claims number to use when referencing your claim.
Your Insurer Takes It From Here
Vehicle Damage: You're usually done the heavy lifting at this point. Your insurer can help you arrange towing and repairs.
Injuries: Your claims adjuster works with your (or other injured person's) health team throughout recovery.
Repairs: Generally if you use a preferred repair provider, your insurer warrants the work.
Home Damage: A home claim may involve more work with your adjuster to assess damage. A preferred contractor will come to your home. He or she will make sure it's safe, create a quote and provide clean up and repairs, keeping in touch with you and your claims adjuster.
The contractors will take photos of the damage. Your claims adjuster will match you with a service provider to help walk you through your home and create an inventory when there's a lot of damage to contents.
Theft or Loss: Do these things now:
Tell your broker of items of particular value right away.
If you have an appraisal, please file it in a safe place.
If your items are new, keep the receipt.
If your items are older and you don't have a receipt, take a picture for your file.
There are apps you can use to keep your pictures and receipts organized on your smartphone.
Recovering from a home loss or an accident can be difficult. Insurance alone won't bring back treasured possessions or help you recover, but it can (and should) make covering your costs easier.
Your insurer should try to get you back to where you were before the claim fairly quickly, so you're back on the road or comfortable in your home again as soon as possible.
RELAX. KNOW WHAT'S COVERED.